Luke P. Playing Rugby On 'The Bachelorette' Raised More Red Flags For Fans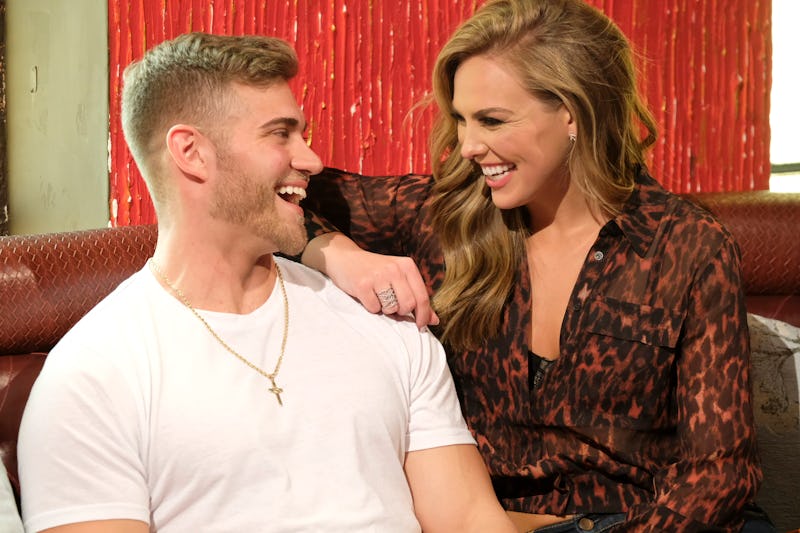 John Fleenor/ABC
When it comes to Bachelorette contestant Luke P., fans have been raising their eyebrows since the very beginning of the season — and so have the other men on the show. And after Monday night's episode (and his fight with Luke S. on the rugby field) the general opinion of him isn't getting any better. Fans are tweeting about Luke P.'s jealousy on The Bachelorette, and it sounds like people are ready for him to go home already.
First, people were unsure about Luke because of how early he admitted he was falling in love — after all, even Hannah questioned his intentions when he dropped that L bomb just two weeks in. But Hannah allowed herself to believe that he was telling the truth... and now, two weeks after that, it seems like the cracks are starting to show.
After his tussle with Luke S. on the group date, fans got to see a more aggressive side of him, even though he swore he was only acting out of self defense. Hannah didn't know who to believe, but according to what people are saying on Twitter, fans had their minds made up. They wanted Hannah to send Luke P. packing ASAP, and this fight seeemd to be the final straw.
Some people took the opportunity to point out that Luke's behavior is not OK, and others even pointed out that he reminded them of their ex, which clearly isn't a good sign.
Tweets like this one pointed out that since the majority of the guys didn't trust Luke, they're probably right — like the tweet says, the majority isn't wrong on this show very often.
Basically, everyone was rooting for Luke to go.
Later in the episode, Hannah was crying because of how undecided she felt over the Luke S. vs. Luke P. situation, and other fans were upset to see that she was crying over someone like him — despite the fact that she had plenty of great guys hanging around who would have loved to have spent more time with her.
One of those guys was Tyler C., and there was a huge contrast between the drama with the Lukes and the way her one-on-one with Tyler went immediately afterward. These tweets are right — why give someone like Luke the time of day if there's someone like Tyler around? He clearly seemed like the better choice... and so far, he's stayed out of all physical altercations.
As Hannah said herself, so far Luke P. is the contestant she has the strongest feelings for, and even though she's unsure about his intentions, it seems like she wants to continue exploring those feelings. But as long as Luke remains on The Bachelorette, he's fighting an uphill battle when it comes to getting fans to root for him. When and if Hannah finally does decide to send him home, it seems like a celebration might be happening on social media.