Fans Are Pumped For ColourPop's Nectar Collection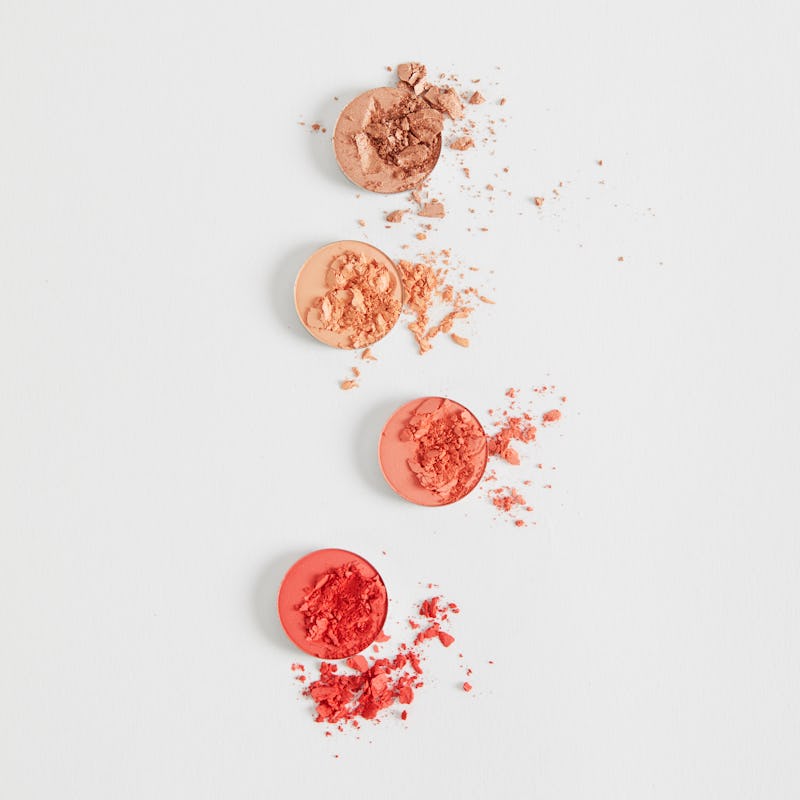 Courtesy ColourPop Cosmetics
Spring has sprung on the ColourPop website, and I couldn't be more glad. I'm over the winter snow and ready to move on to warmer, brighter days! Twitter reactions to ColourPop's Nectar Collection prove that this makeup will give you the perfect springtime look. So, let's get to shopping already, am I right?!
The latest launch includes lippies, blushes, eye shadows and more — all with a perfectly peach color scheme. According to a press release, this is just one of three drops that the brand has planned for the season. Each launch will feature one color. As I said, the Nectar Collection features corals, and the other two releases will feature pink products and sand-colored hues.
Twitter was overcrowded with fans commenting on this collection because apparently, they couldn't be more here for the hues that are available to shop now. The other two lines will be great, I'm sure, but it's going to be hard to beat Nectar. Because these colors are seriously amaze. What's even more exciting than the chance to amp up your beauty routine just in time for the upcoming season is the opportunity to shop new products. There are all-new Crème Lippie Stix shades in this most recent range as well as a never-before-seen blush formula. So, it's no wonder fans are freaking out about what ColourPop has to offer right now.
Peach lippies, eye shadows and more. Oh my!
These hues practically scream "Springtime, here I come!"
You can't fight the feeling! You're going to want to slick these shades on immediately.
1. Bye, Money
If you're adding the entire range to your cart right now. Trust me, I feel you.
2. Can't Resist
The temptation is too real.
3. Gets Me Everytime
I swear it's like they can read my mind.
4. Save Up
You've got to get your hands on these hues, one way or another. Start saving up now!
5. Have It All
You deserve to have it all.
6. Who Are You?
If you haven't scooped up some of these items yet, really, what are you waiting for?
7. Stressing
There's going to be a serious issue if these items sell out before you're able to grab them, so act quickly!
8. Worth It
Peach hues are the best.
9. So Shook
This line is almost too good.
10. Strategy
It's good to go in with a plan. Otherwise, before you know it, you'll have purchased the entire collection.
11. OMG
Seriously, though.
Make sure you pay the ColourPop website a visit because your spring beauty just won't be the same without these items on-hand.