You Can Get $10 Mascara & $15 Urban Decay Palettes At Ulta On Black Friday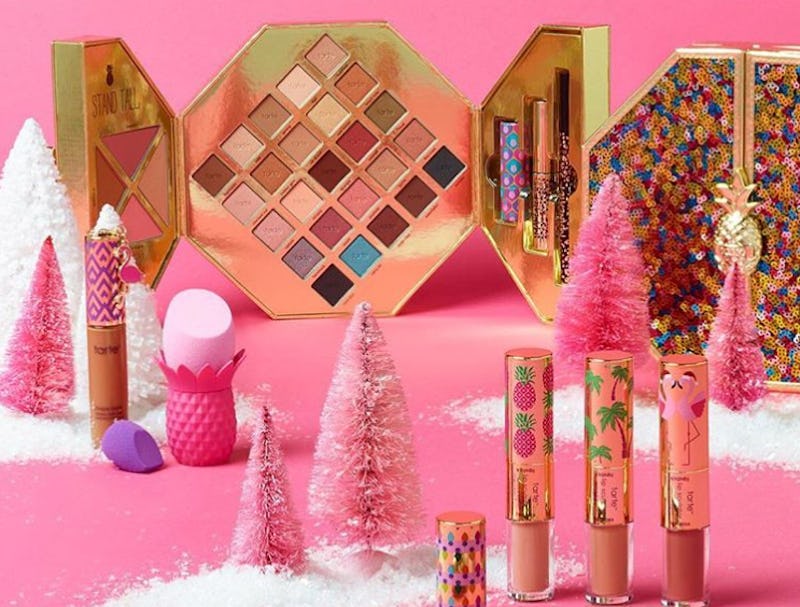 Ulta/Instagram
Thanksgiving is so close, and while you're still counting down the minutes until you get to eat yourself into oblivion, there's another big day coming up that you need to prepare for: Black Friday. The latest 2018 Ulta Black Friday & Cyber Monday deals are going to have you filling up your wishlist well in advance of the sale itself.
According to Ulta's Black Friday website, the sale is set to start ultra-early. In fact, it doesn't even start on Black Friday itself. Instead, Ulta will be opening its doors to customers on Thanksgiving night starting at 6pm. Basically, you may want to tell your family that you'd rather have Thanksgiving lunch than Thanksgiving dinner because you've got some shopping to do at your local Ulta.
If, however, you're more of an online shopper, don't worry about heading into a store. The Black Friday Ulta deals will start online at 5pm CT. Make sure you bring your computer home with you or that your phone is charged up and ready to go in order to shop the sales, because honestly, they're too good to miss. From high-end brands to your affordable favorites being reduced even further, Ulta is giving it all to its customers for the shopping holiday.
Ulta's Black Friday sale, however, isn't the only event they're hosting for shoppers. Black Friday and Cyber Monday has been extended, and the Ulta Cyber Funday sale starts tomorrow, Nov. 20 and goes until just before Black Friday on Nov. 21.
Ulta's Cyber Fundays are an extension of their Black Friday sale and feature individual deals on the two days before the biggest shopping day of the year. The sale will include things like a Smashbox Primer set, 30 percent off Real Techniques brushes, and $20 off Beachwaver products. All of this happens before Black Friday!
If Cyber Fundays are already stacked with deals, what could possibly be so great about Black Friday? Well, the Ulta Black Friday sale is giving beauty lovers some massive discounts on favorite products that you'll hardly ever find anywhere else at any time of the year.
$10 High-End Mascaras
$15 Urban Decay Palette
40 Percent Off Anastasia Beverly Hills Glow Kits
$15 Philosophy Face Wash
$20 Boscia Mask
20 Percent Off Clarisonic Holiday Kits
Clearly, Ulta's Black Friday deals could be some of the best out there. Form high-end brands like Urban Decay to staples like Batiste, the store is giving fans more than enough to chose from, so clear your calendar, and get ready to eat Cup o' Noodles for the next month because Black Friday is coming.