Updates To The UNC Charlotte Shooting Explain What Happened On Campus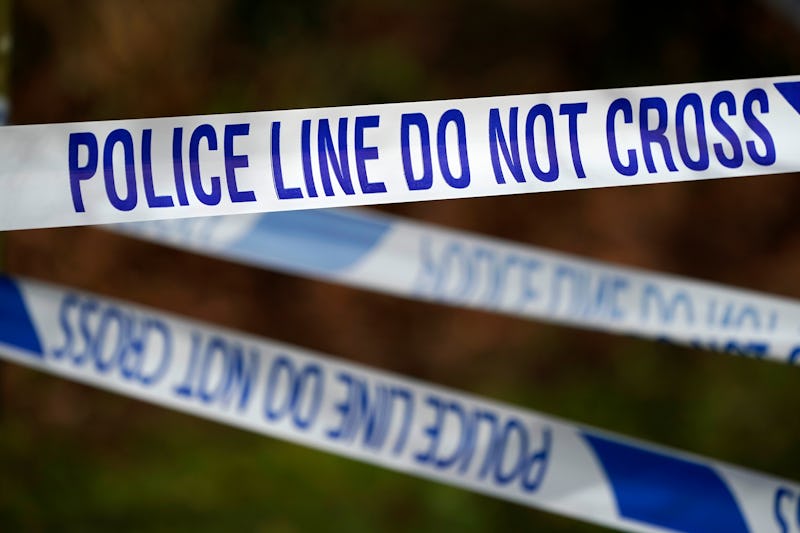 Christopher Furlong/Getty Images News/Getty Images
As of Tuesday evening, there are some updates to the University of North Carolina, Charlotte shooting that unfolded earlier in the day. The shooting reportedly happened around 5:45 p.m. local time, according to WBTV.
At least two people were killed and at least another four injured in the shooting, police and medical sources told WBTV; two of those injuries are life-threatening, while the other two are not. The injured victims are all at Carolinas Medical Center, a medic told WBTV. One person has been taken into custody, the Charlotte-Mecklenburg Police Department announced on Twitter.
"Scene secure," the CMPD tweeted. "One in custody. No reason to believe anyone else involved. CMPD and UNCC going room by room on campus to identify any students, faculty or others who may be sheltering in place."
At a press conference later in the evening, UNC Charlotte Police Chief Jeff Baker confirmed that at least two people were killed in the shooting.
"Our dispatcher received a call that a suspect was armed with a pistol and had shot several students," Baker said. "We were able to get into he building quick enough to where we actually took custody of he suspect. He was disarmed, and he was taken into custody by our officers. Again, I can't tell you the sadness of the whole community to know that a situation like this has occurred on our campus."
The university's campus was placed in lockdown following the shooting, and as of 7:43 p.m. local time, it's still locked down, UNCC's Office of Emergency Management tweeted.
According to UNCC's Office of Emergency Management, shots were first reported near the university's Kennedy Building. On Twitter, police directed students to a nearby building to reunite them with their families.
"UNC Charlotte Students and families, please head to 8600 University City Boulevard," CMPD tweeted. "We are sending all students there to be reunified with their families."
In a statement on Twitter, Charlotte Mayor Vi Lyles sent condolences to the victims and praised the first responders who arrived on scene after the shooting.
"We are in shock to learn of an active shooter situation on the campus of UNC Charlotte," Lyles wrote. "My thoughts are with the families of those who lost their lives, those injured, the entire UNCC community and the courageous first responders who sprang into action to help others." Congressman Richard Hudson, who represents North Carolina's 8th District, also expressed condolences in a statement on Twitter.
Videos taken after the shooting and posted to social media depict police evacuating the campus, rescue vehicles arriving on scene and a student recounting her experience during the shooting.
UNCC has over 26,500 students and 3,000 faculty and staff, according to the Associated Press. CNN reports that Tuesday was the last day of classes, and that exams were scheduled to begin on Thursday. WSOCTV reports that all university events slated for Tuesday night have been canceled; according to ABC News, this includes a performance by rapper Waka Flocka Flame that was scheduled to take place on campus.