So — Why Is U.S. Customs Seizing Poetry Books?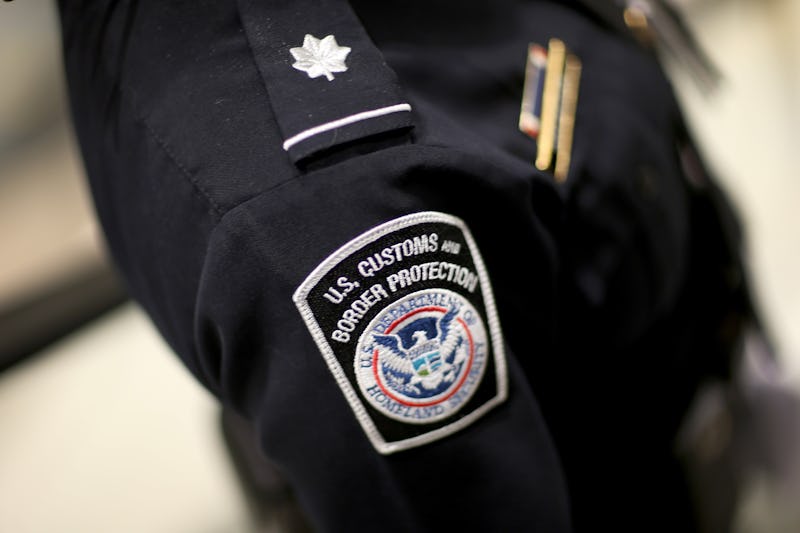 Joe Raedle/Getty Images News/Getty Images
This is not normal. During the summer of 2016, U.S. Customs seized poetry books in Florida, but now they won't say what, exactly, the books were or why they were confiscated, even with a clear Freedom of Information Act (FOIA) request from Gizmodo's Matt Novak.
In September 2016, Gizmodo filed a FOIA request for a list of more than 4,100 items seized by U.S. Customs and Border Protection (CBP) at 23 Florida ports of entry during the summer of that year. On that list was the vague entry "poem books," but it's unclear whether the books "were confiscated by travelers at airports, [or] were coming in from commercial shipping vessels."
Novak and others wondered exactly what kind of poetry books the CBP has seized, as the U.S. is not generally in the habit of banning books at this juncture. And so he submitted this FOIA request to the CBP:
I request all documents, including any available reports and photos, about the seizure of poetry books by US Customs and Border Protection in Florida some time between May 25, 2016 and August 25, 2016. It was revealed in FOIA request CBP‐OFO‐2016‐062235 that poetry books had been seized at one of Florida's ports over the summer, though the specific date and location were not released. It is the purpose of this request to determine the reason for their seizure, and any other details surrounding this particular case.
The CBP responded, saying that Novak had not submitted the proper paperwork, which he says would be difficult, if not impossible, to fill out due to the vague nature of the CBP's reports. The response went on to say that Novak's submission "[d]id not include a clear and detailed description of the records being requested."
Novak notes:
I'll be filing an appeal, but it should probably be noted that I've been getting a ton of FOIA request denials in the past week from the Department of Homeland Security. I have a feeling that FOIA requestors are going to have to fight doubly hard to get even basic information released over the next four years.
Once again: this is not normal.