This 'Pump' Star Places Hilarious Super Bowl Bet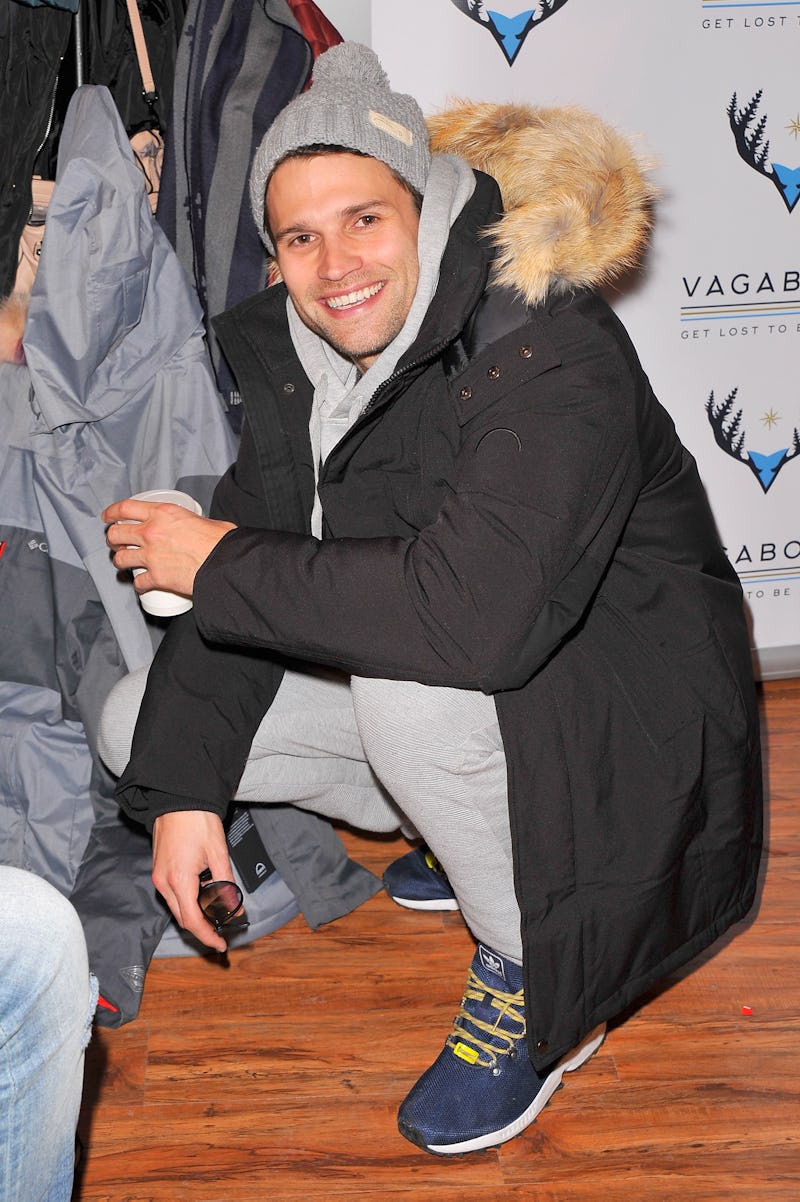 Lily Lawrence/Getty Images Entertainment/Getty Images
If Super Bowl LI took a slightly different turn, one guy from Vanderpump Rules would be adding yet another tattoo to his rear end. During Sunday evening's big game, Vanderpump Rules star Tom Schwartz tweeted a Super Bowl bet: "If pats cover my -6 I'm getting @Patriots tattoo on my a**." Now, I may not know a ton about gambling on football games, but I do know that if Schwartz says he will get something inked onto his rump, there is a solid chance he will put his money where his mouth is. (Same goes for Tom "Bacon A" Sandoval.) Suddenly, I was incredibly invested in the game: A Super Bowl championship and a fresh butt tat were on the line.
Well, it looks like Schwartz won't be getting that Super Bowl ink after all. Again, sports betting isn't exactly my area of expertise, but here goes nothing: Schwartz went with a -6 spread, which means he bet the New England Patriots (the favorite) would beat the Atlanta Falcons (the underdog) by at least six points. And do you know what happened at Super Bowl LI? The Patriots won by exactly six points. Therein lies the issue: As Schwartzy pointed out, the -6 wager ended up a tie, or a "push." When a push happens, no one loses any money, no one wins any money, and no one has to get a butt tattoo.
When the Patriots scored that game-winning touchdown in overtime, I imagine the Bubba butt tat let out a disappointed sigh as it took down the "Welcome To The Neighborhood, New Piece Of Permanent Body Art" banner. So close, yet so fart.
Well, that sure was a Super Bowl butt — excuse me — bet for the books.