All Of 'Veronica Mars' Will Be Online Soon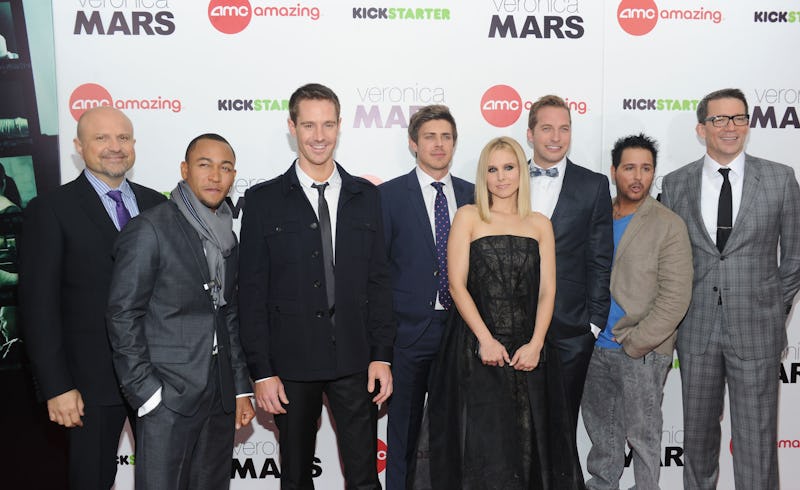 Jamie McCarthy/Getty Images Entertainment/Getty Images
When the month of May rolls around, your mobile devices better be charged and ready to stream, Marshmallows. Because your favorite Neptune, Calif.-based teen detective is heading to go90. As The Hollywood Reporter reported on Monday, every episode of Veronica Mars will be on go90 this May. So let your laptop (or whatever your preferred streaming device might be) know a Veronica Mars marathon is just around the corner.
As Variety pointed out, Veronica Mars was on Amazon Prime until January, and lucky us, go90 went and scooped it up just a few months later. This is just one of several shows that's part of go90's new deal with Warner Bros. Entertainment: Fringe, Terminator: The Sarah Connor Chronicles, Almost Human, Believe, Babylon 5, and Stalker will all be added to the free, ad-supported streaming service. Though Veronica Mars won't be on go90 until May, all of the other shows will be up on Tuesday, April 4.
And yes, go90 costs zero dollars. So get ready, Marshmallows, because later on this spring, you will be able to watch all of Veronica Mars for free.99. Sure, you might have the entire series on DVD already, but digital streaming means you don't have to bother changing discs. Oh, it also means you don't have to, like, lug your DVDs around with you. Oh, it also means you can watch it on your phone. Oh, it also means it is on the internet.
Should I keep stating the obvious? OK, here's one more duh-doye statement: Veronica Mars is an awesome addition to the go90 library.