These Two Spice Girls Reunited & It Could Mean The Tour Is Going Ahead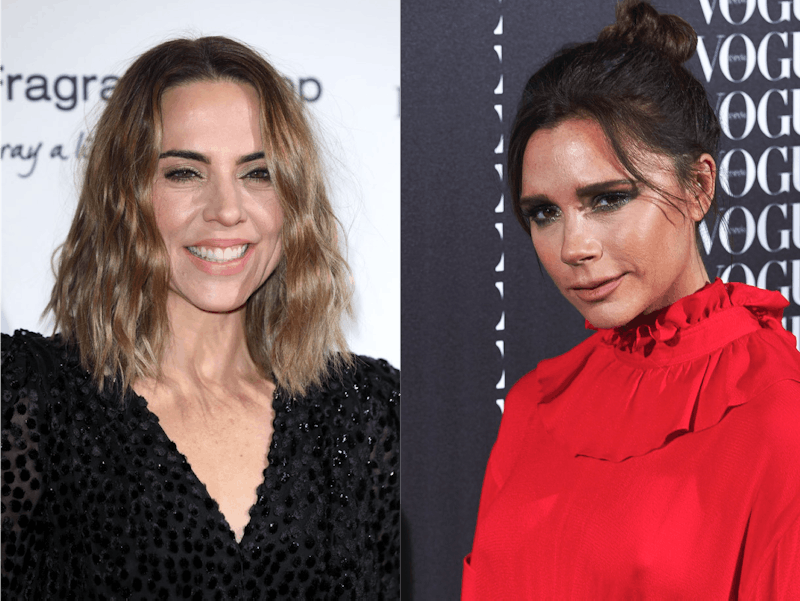 Tim P. Whitby/Carlos Alvarez/Getty Images Entertainment/Getty Images
Try to remain calm as you digest this information, Spice Girls devotees: Victoria Beckham and Melanie C reunited last night at Eva Longoria's Global Gift Gala, OK! reports, and the timing couldn't have been more noteworthy. Rumours are building across the Internet and beyond that the Spice Girls will announce an enormous reunion tour on Monday, November 5 — but without Beckham, who's repeatedly stressed that she won't be touring with the group again. So naturally, a Posh and Sporty Spice photo-op (posted to VB's Instagram with a Spice Girls caption, no less) sent fans into a bit of a tizzy. Will Beckham be joining the tour after all? Was she just supporting a friend at an important performance, as friends are wont to do? Has the supposed tour been nothing but a beautiful illusion this whole time?
First, let's iron out the facts. Melanie C(hisholm) performed at the Global Gift Gala, a charity event hosted by Eva Longoria, on Friday, November 2. The event — at London's Rosewood Hotel — was also attended by one Victoria Beckham, as Metro reports. (Little wonder, considering Beckham is close friends with Longoria.) VB subsequently posted a photo of herself with Melanie C, telling her followers she was "so proud" of her fellow Spice Girl. She added two notable hashtags: "#friendshipneverends #girlpower." What could it all mean?
On Friday, the Sun reported that the Spice Girls will announce their reunion tour on November 5, with a "secretly recorded" video message. The group are expected to stage a huge stadium tour across the UK in the summer of 2019. To follow the announcement, the paper says, the Spice Girls will appear on The Jonathan Ross Show on Saturday, November 10.
Back in June, Mel B (full name Melanie Brown) confirmed on The Today Show that the reunion tour would be taking place, telling Hoda Kotb, "I'm the only one that keeps on saying we're going to be performing, which we are gonna be performing. Finally, they've got it together. Yes." She also countered Victoria Beckham's denials, saying, "She's always saying that. Stop it. We are touring. Should I have really said that out loud? Yes, we are going to be doing performances together for sure."
But in February, Beckham told Vogue, "I'm not going on tour. The girls aren't going on tour." Reports since then have indicated that the girls are, in fact, going on tour — but Beckham won't be joining them. I've contacted representatives for the Spice Girls, but haven't yet received a response.
At present, it looks like Victoria Beckham and Mel C's mini reunion signalled nothing more than the pair's enduring friendship. As for the Spice Girls' reunion tour? With two days until Monday's rumoured announcement, fans might not have to wait long to find out.