Visa Threw A Money Milestones Party & It Was Everything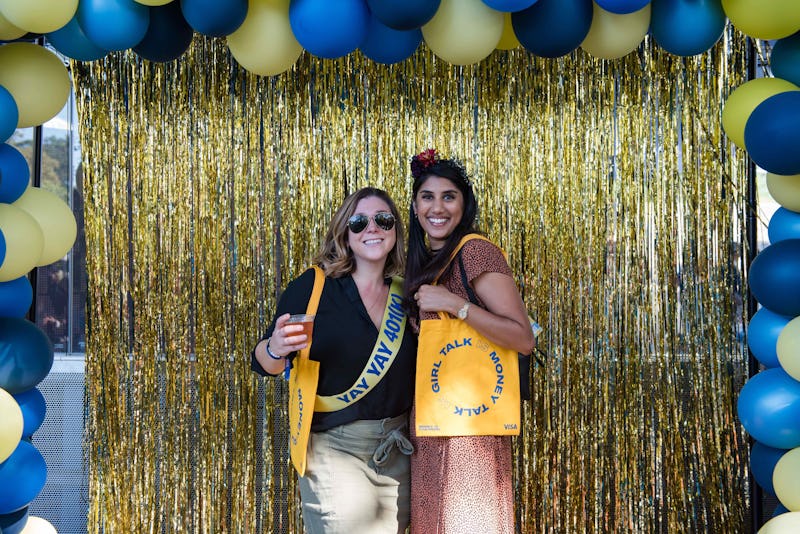 Kimberly Mufferi/Bustle
In case you missed it, Bustle's second annual Rule Breakers was (yet again) the hottest ticket in town last Saturday, September 22 in Brooklyn's Prospect Park. As the event's name alludes, the day was all about celebrating the women and non-binary individuals who aren't afraid to break the rules and stand out on their own terms in every aspect of their lives — including their financial lives.
To encourage open, honest conversations around women and money, Visa brought their Money Is Changing initiative to life at Rule Breakers with a money milestones party, and it truly had everything. From an interactive wall that let festival goers celebrate money achievements both big and small, to tons of photo-worthy moments and a rosé toast, this bash was the ideal space to hype up your own money wins.
Keep scrolling to check out the highlights from the event, and hey, maybe you'll even get inspired to throw a money milestones party of your own — or, at the very least, start your own money conversations among your group of friends.