Walter Shaub, Director Of The Government Ethics Office, Is Resigning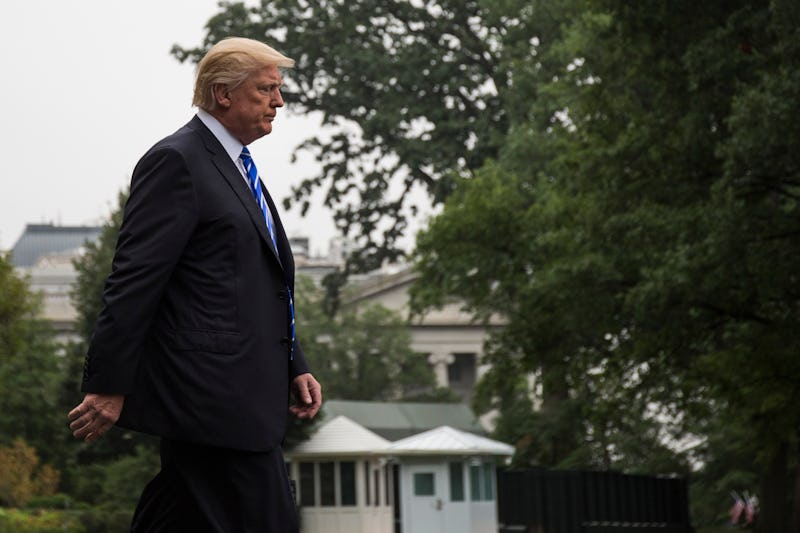 Zach Gibson/Getty Images News/Getty Images
Following months of clashes with the Trump administration, Office of Government Ethics Director Walter Shaub announced his resignation Thursday. With roughly six months left in his five-year term, Shaub, who was appointed to lead the government ethics office in 2013 by President Barack Obama, said he would step down effective July 19.
Although Shaub did not mention his repeated criticisms and clashes with the White House over possible ethics rule violations or President Donald Trump's unwillingness to divest himself of his private businesses in his letter of resignation, he told multiple media outlets he felt he'd reached the limit of what he could do.
"There isn't much more I could accomplish at the Office of Government Ethics, given the current situation," Shaub told the New York Times. "OGE's recent experiences have made it clear that the ethics program needs to be strengthened."
In announcing his resignation to President Trump, Shaub said he was "proud" to have served with the staff at OGE and "grateful" for their efforts. "The great privilege and honor of my career has been to lead OGE's staff and the community of ethics officials in the federal executive branch," Shaub said. "They are committed to protecting the principle that public service is a public trust, requiring employees to place loyalty to the Constitution, the laws, and ethical principles above private gain."
Although Shaub has been persistent about voicing his concerns with Trump's decision to retain ownership of his businesses, he told the Washington Post he had not been pushed or pressured to resign by anyone in Trump's administration or the White House.
In an uncharacteristic course of action for the head of the OGE, Shaub began urging Trump to divest from his businesses shortly after the election using public forums like Twitter and a rare speech at the Brookings Institution. Shaub has also challenged the Trump administration over Kellyanne Conway's on-air endorsement of Ivanka Trump's clothing line and waivers issued to members of Trump's administration working on issues they'd gained experience with as lobbyists.
Shaub told NPR he had taken a position with the nonpartisan organization the Campaign Legal Center. It is expected that OGE Chief of Staff Shelley K. Finlayson will serve as acting director for the independent agency although there is the possibility Trump could appoint another OGE official to the role as he searches for a permanent replacement. Trump's permanent replacement for Shaub must be confirmed by the Senate.