'Finding Dory' May Have Been Snubbed By The Oscars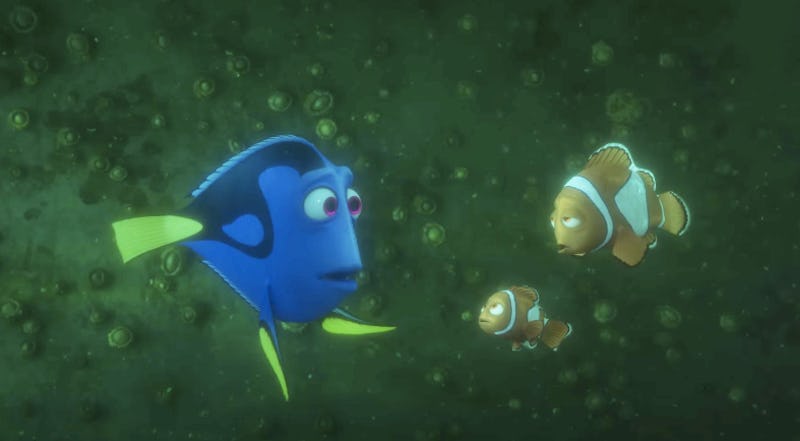 Pixar
One of the most enjoyable treats of the Oscars is seeing which animated feature film will come through. They're less intense, less personal. Sometimes someone will animate the characters in tuxedos. It's nice. However, with the announcements of the 89th annual Academy Award nominations this season, there was something that soured the competition before it even started: Finding Dory was nowhere to be found. Does this mean that Finding Dory was snubbed by the Oscars?
Pretty much, guys. Losing that Best Animated Feature nom means that the film is nowhere in sight this season. And what probably stings the hardest are the films that took its place. Moana is backed by Disney quality, so it was a natural fit for the category, and I can even remember Zootopia picking up good reviews here and there. But The Red Turtle? Kubo and the Two Strings? And the baffled-us-first-time around, still-baffling-us-now My Life As A Zucchini? How on Earth did these flicks win out while the Pixar-approved Finding Dory was left playing around in the coral reef?
And the keyword there is "Pixar-approved," because that usually gets even mediocre films a tepid nod for the category... mainly because Pixar's mediocre films are still very, very good.
Pixar, in fact, has cleaned up the Awards season in the past few years. They've garnered 10 nominations and eight wins since the category was added to the Academy Awards. In fact, the first film to win from the production company is Finding Nemo, Dory's famous predecessor. And, while you might think that perhaps Dory's status as a sequel could've hurt it, let's not forget that Toy Story 3 won in 2010. Suffice it to say, snubbing the fruits of Pixar in general is entirely unprecedented.
That aside, Finding Dory retained all the heart, humor, and warmth of the original film long after Finding Nemo ended. (Ellen Degeneres, having rooting for this sequel for years, must be in absolute agony.) We rooted for Dory as she sought out her family, we grimaced as she almost immediately got captured, and we squealed at those precious little flashbacks with baby Dory. There was laughter, there were tears, there was everything you could would expect from a beautiful animated feature. Sigh.
It's an absolute shame that Finding Dory, after such being tabled for so, so long, won't even be getting a nod by the Academy. If you still want to tune in (I'm sure there'll be characters in tuxedos anyway), the 89th Academy Awards will air on Feb. 26 on ABC.