The Finsbury Park Mosque "Incident" Hasn't Been Confirmed As Terrorism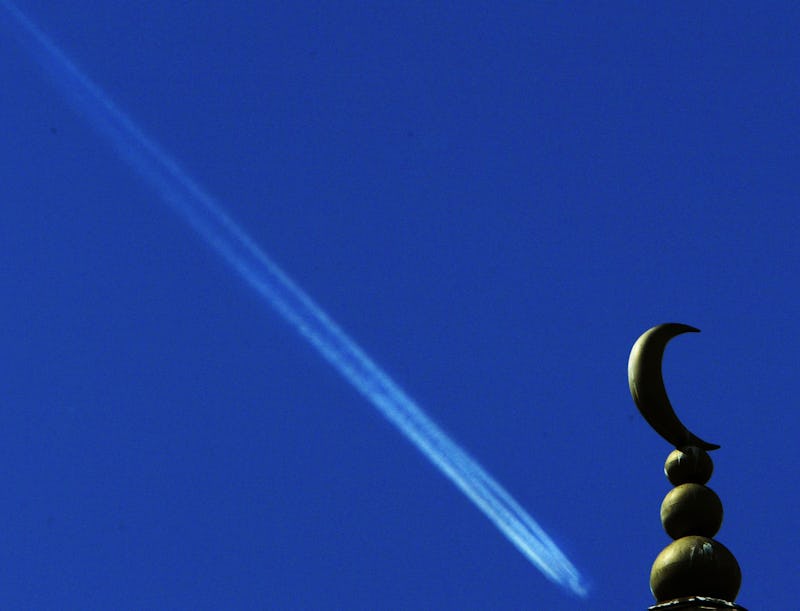 Ian Waldie/Getty Images News/Getty Images
On Monday, just past midnight, a van drove into bystanders outside of London's Finsbury Park Mosque. According to the Muslim Council of Britain and eyewitnesses, many of those injured were worshippers leaving the mosque. And after two van attacks since the month of March alone, London is wondering whether the Finsbury Park "incident" is another terrorist attack.
I write "incident" as opposed to "attack" only because authorities have not confirmed to the public whether or not the tragedy was intentionally caused. Similarly, London's Metropolitan Police spokesman said that it was too soon to say if the incident was indeed a terrorist attack.
Sadiq Khan, London's mayor, ensured that the situation is being thoroughly investigated. According to Vikram Dodd, The Guardian's crime correspondent, counter-terrorism police are assisting local authorities, who are looking into whether the driver's moves were intentional. Prime Minister Theresa May has not yet called the incident an "attack" or terrorism" but said her "thoughts are with those who have been injured, their loved ones and the emergency services on the scene."
Though authorities have not released how many people were injured as a result of the van striking pedestrians, they have said that there are a "number of casualties."
According to The Guardian, one witness gave a grim description of how the events unfolded.
The gentleman went straight down this road, people were just conversing, talking, just doing what we're doing. And he just came into all of us. There was a lot of people. We got told to move straight away. I was shocked, shocked, shocked. There were bodies around me. Thank God I just moved to the side, I just jumped. Everyone is hurt. Everyone is actually hurt.
Some have already suggested they suspect the incident was terrorism, though again, authorities have not confirmed that. The Ramadhan Foundation's Mohammed Shafiq, for example, addressed the violence, and deemed that it deliberately targeted Muslims.
The British Muslim community requires all decent people to stand with us against this evil violence. Rampant Islamaphobia has been on the rise for a number of years and those on the far right have perpetuated hatred against Muslims. They should be called out for their hatred. The days ahead will be difficult, but with unity and tolerance we will prevail. We will not allow these far right extremists to divide our diverse communities.
Whether or not the incident was an intentional act of violence against the Muslim community has yet to be known. Regardless, it is more important than ever to support the Muslim community and to pay attention to how this pans out.