This Inauguration Day Bookstore Special Is Amazing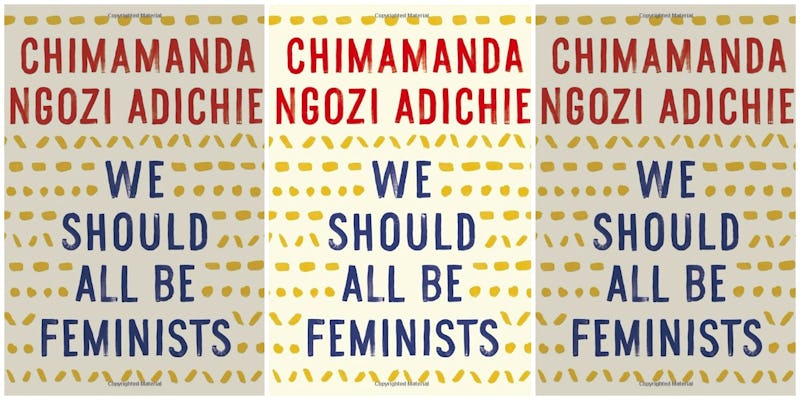 Chimamanda Ngozi Adichie's short treatise on women's rights, We Should All Be Feminists, will be free on Inauguration Day at Broadway Books of Portland, Oregon. On Jan. 20, Broadway Books will hand out copies of We Should All Be Feminists on a first-come, first-served basis, with a one-per-customer limit.
This isn't the first time someone has attempted a wide distribution for the Nigerian feminist's manifesta. Beyoncé sampled audio from Adichie's 2012 TEDx Talk — on which We Should All Be Feminists is based — for her hit single, "***Flawless." In 2015, the Swedish Women's Lobby announced plans to hand out copies of We Should All Be Feminists to every 16-year-old in the country, along with discussion guides for educators.
In its January newsletter, Broadway Books "Co-Bookbroads" Kim Bissell and Sally McPherson say that they "want to kick off the new year by celebrating the power of women to do great things," adding:
We chose Inauguration Day for this giveaway because when we inaugurate a new president and bring in a new administration it's a time of new beginnings and new challenges, a chance to reflect on where we are as a country, where we want to go, and how we want to get there. We found the words of this international voice to be particularly inspiring and wanted to share them with our customers.
For more information on how you can get a free copy of We Should All Be Feminists on Inauguration Day, visit the Broadway Books website and follow @Bookbroads on Twitter!