A New Report Shows How Much People In The U.S. Pay For Weddings Vs. Other Countries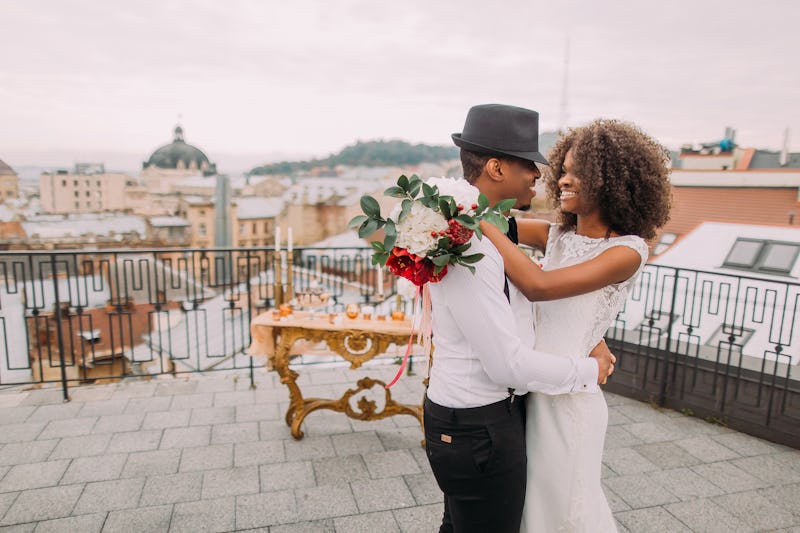 Andrii Kobryn/Shutterstock
How different countries celebrate personal milestones is truly fascinating, and the way people tie the knot is no exception. In fact, how much each country is spending on weddings, and on what in particular, might surprise you. While some places it's all about the photos or the clothes, in other countries, they just want to make sure the party is really rockin'.
A brand new Global Wedding Report done by The Knot, WeddingWire and Bodas.net asked 20,000 couples in 14 countries all about the process of planning their weddings, and which aspects of the big day these lovebirds were willing to shell out on.
"Our extensive research on couples across North America, Latin America, Europe and India found couples have more and more choices for when, where and how to celebrate their love and plan a personalized wedding," Lauren Goodson, senior director of insights at The Knot Worldwide said in a press release.
While each wedding is, of course, a special and unique affair, there are definitely some very interesting trends that seem to speak volumes about cultural traditions. In some places, the guest list is more important than the pictures, in others, the food more important than the ring. And can you take a guess at the country most likely to make a wedding hashtag?
The countries included in the survey were the US, Canada, Mexico, Brazil, Argentina, Colombia, Peru, Chile, the UK, Spain, Italy, France, Portugal and India. Take a look below to see who is spending what, all in the name of love.