What Wells Adams Thinks About Being Named "Most Likely To Be The Next Chris Harrison"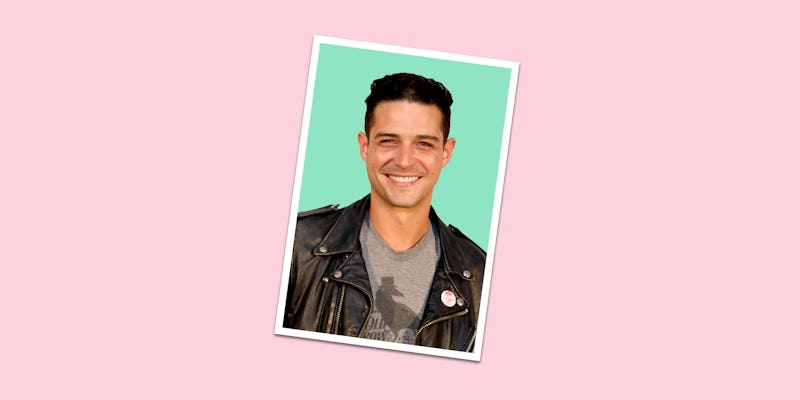 Austin Courrege/Bustle, Getty Images
Bustle takes the Bachelor franchise pretty seriously. That's why we created the Bachelor Nation Class of 2018 — like high school superlatives, but Bachelor edition. Check out what Wells from JoJo's Bachelorette season had to say about being awarded "Most Likely To Be The Next Chris Harrison."
He isn't a bachelor anymore, but that doesn't mean Wells Adams isn't still part of Bachelor Nation. He's such an irreplaceable part of the franchise that the show gave him a unique role: Bachelor in Paradise bartender, after Jorge stepped away from the show after four seasons. But that's not the only job Bustle thinks he'd be great at. The lovable radio and podcast host is a natural born talker, and that's why we anointed him "Most Likely To Be The Next Chris Harrison" in the Bachelor Nation Class of 2018.
"The fact that Bachelor Nation thinks that I'm competent enough to let a bunch of people know that there is only one rose left is a huge honor. However, joke's on you BN... 'cause I can't count."
This doesn't mean we want Wells to take Harrison's job away from him right this second. But, you know, if the longtime host ever decided to take a break or have an assistant, Wells would do a great job. After first appearing on JoJo Fletcher's Bachelorette season, and then stopping by BiP Season 3 as a regular cast member, he returned to Season 4 in a new capacity as bartender. He soon cemented himself as both the show's comic relief and a valuable emotional resource for lovelorn contestants who needed to vent. He comforted contestants like Christen "Scallop Fingers" Whitney, served custom cocktails, and entertained viewers with puppet re-enactments of BiP drama. In other words, he did it all, and it was a no-brainer for the franchise to bring him back as bartender for the upcoming fifth season.
Wells is also known for his hilarious drunk Snapchat recaps of the show, and wouldn't you know it, they sometimes include his very own Chris Harrison impression.