Wells Wants 'Bachelor In Paradise' Fans To Stop 'Shipping Him & Danielle M. For A Good Reason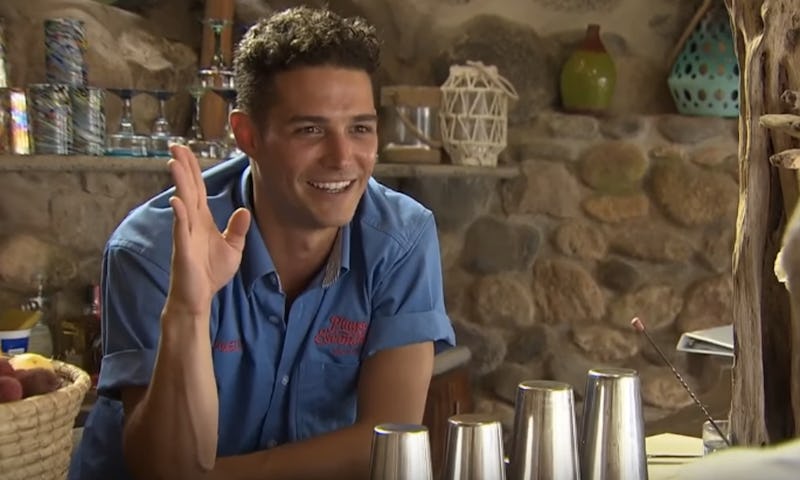 ABC
Bachelor in Paradise is about to wrap up for the season, but there's still one relationship left unresolved. The last we saw of them was that kiss, but Wells says he and Danielle M. might date after Bachelor In Paradise. Wells Adams and Danielle Maltby have been long-time friends and recent Season 4 costars. The pair locked lips just before the prenatal nurse voluntarily left the show to go do pediatric work in Africa, and it sounds like there's potential for more where that came from. The only obstacle? Bachelor in Paradise audiences shipping the Sayulita crabs out of them.
Wells sat down with Glamour to update the magazine on his dating life, and revealed that he's in no hurry to figure things out. Even though our first glimpse of romance between them seemed impromptu, he says that kiss had been in the works for quite some time. He told Glamour that he knew "long before the show started" that he wanted to kiss his blond doctor friend, just to see what it was like. So while they finally have some closure on that, the fact that it took place on national television is a complicating factor because everyone in America is now wondering what the only two people involved were wondering before: Could this relationship work out?
"Yes, there's definitely hope for us," the bartender shared. "Everyone needs to put everything into perspective, though. Everyone was dating on the show and being romantic." In other words, this show was designed to encourage relationships, so only time will tell if their spark can reignite in the real world. And no amount of insistence from Bachelor Nation is going to change that, so everybody can pump the brakes.
Wells went on to say that the two of them are just now spending time again after Danielle's return from Africa, like at Carly and Evan Bass' baby shower. She had only been back in the country for a couple weeks as of the interview and already the spotlight is making things difficult.
This flurry of media attention has apparently made things "a little awkward and weird" between the longtime friends. Wells continued:
"I understand everyone wants us to be a thing and that's wonderful and beautiful, but if it's going to happen, it needs to happen because we come together, not because everyone else is shipping us so hard on Twitter."
Basically, they need to get some answers for themselves before they go handing out answers to all of us. And it's hard to be mad at that. As we all want Danwelles to work — I'm trademarking that — there are already enough failed relationships in this franchise. These two seem to realize that to be successful, they need to build on something more substantial than a single kiss in Paradise, and that's beautiful.