James Blunt Wrote A Special Song For Carrie Fisher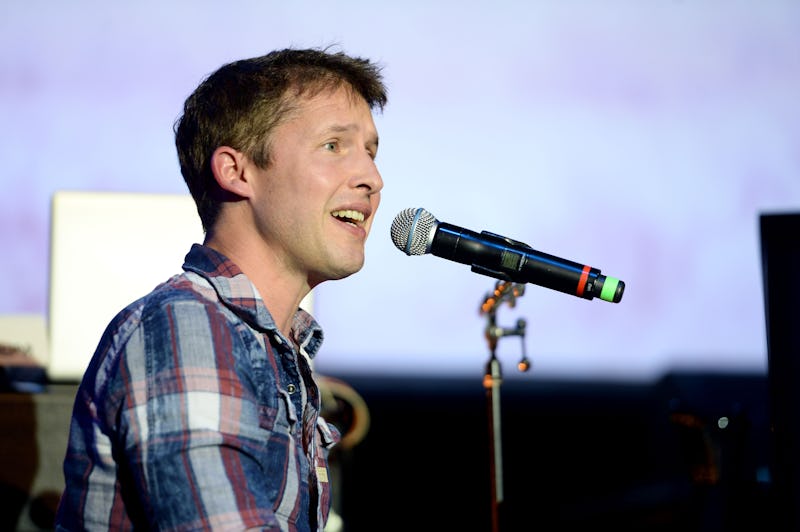 Matt Winkelmeyer/Getty Images Entertainment/Getty Images
Fans and family are preparing to pay tribute to two legends gone too soon. On Saturday, March 25, Carrie Fisher and Debbie Reynolds' joint memorial service will be taking place in Los Angeles, but fans can tune in and livestream the event from all over the world. During the ceremony, a new song from James Blunt will be played. Upon hearing this news, it's easy to wonder: Were Fisher and Blunt friends? As it turns out, the two were surprisingly close, and details of their friendship will warm your heart.
As explained on the official site for the memorial, DebbieReynolds.com, Blunt and Fisher go way back. The site states,
Blunt and Fisher had a long-running friendship. She was his son's godmother, and Blunt recorded his album "Back To Bedlam" at her house, where he stayed whenever he was in Los Angeles.
How sweet is that? And in typical Fisher humor, Blunt once said there was a Princess Leia cutout outside of the room he stayed in, according to The Sunday Times. He told the publication,
"She put a cardboard cutout of herself as Leia outside my room, with her date of birth and date of death on her forehead. I'm trying to remember what the date was, because it was around now — and I remember thinking it was too soon."
While that sounds a little morbid, it's not unlike the star, who requested to have her ashes kept in a Prozac-shaped urn.
Clearly, their friendship was both quirky and beautiful. And Blunt's song at the memorial will surely encapsulate that bond. As Fisher's brother Todd recently told Entertainment Tonight,
"The last lyric in the song, it's a beautiful song, is, 'I'm here to let you know. I'm here to let you go.' And it's powerful. The simplicity of his songs is pretty amazing. It's not like it's [got] complicated lyrics but something about how he strings all this together is beautiful."
Further highlighting how close the pair was, Todd also told ET, "They inspired each other. There was this mutual inspiration going on. She had a way of rubbing off on people and inspiring people and she inspired him." That's too sweet.
Blunt reportedly won't be performing live at the ceremony; instead, the track will play along with a video tribute. Still, it sounds like the perfect way for Blunt to keep Fisher's eccentric and exceptional spirit alive.