Carrie Fisher Played The Best Prank On James Blunt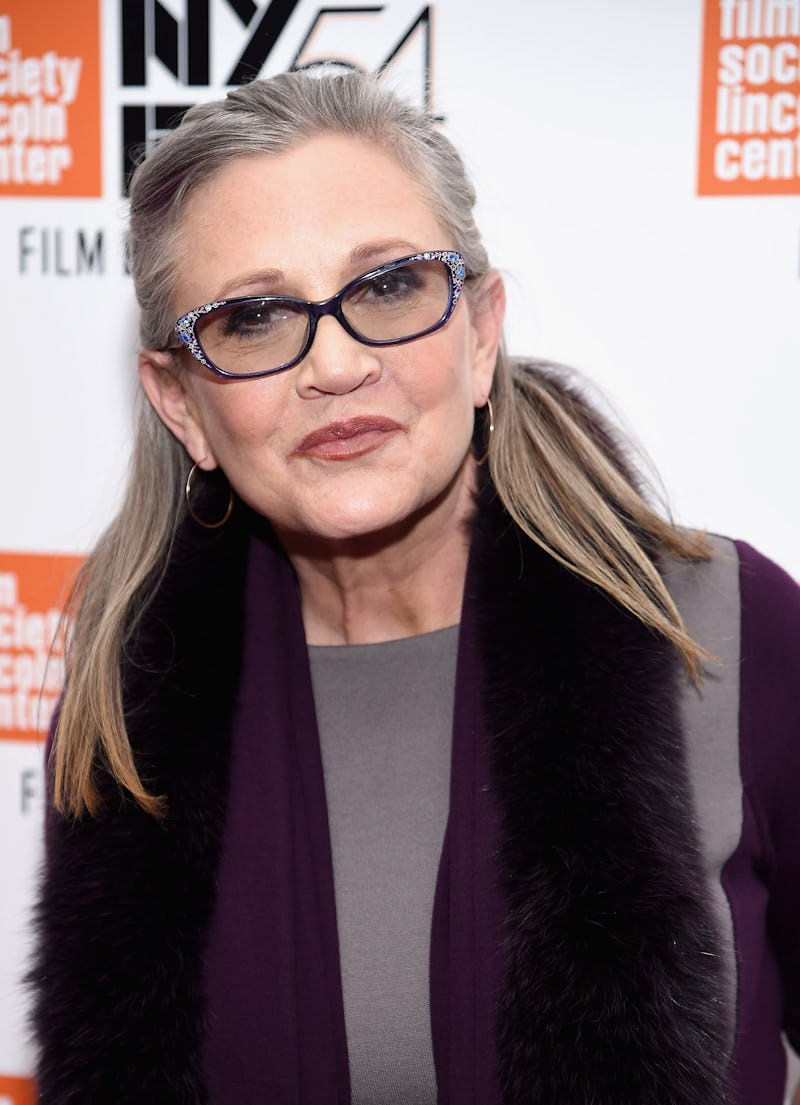 Dimitrios Kambouris/Getty Images Entertainment/Getty Images
The world will never fully be over the passing of the great Carrie Fisher. The Star Wars legend's family, friends, and legion of fans are still in mourning over the loss of such a talented woman who brought so much light into every life she touched. In a recent interview with The Sunday Times, musician James Blunt shared a hilarious story about Fisher, and the unusual way she guarded his room during his stay with her.
Before he was famous, Blunt met Fisher, and she invited him to move into her home while he was writing and recording his debut album, Back to Bedlam. He even has Fisher to thank for the album's title. "My first album was called Back to Bedlam because I lived in a madhouse with her," Blunt explained to The Sunday Times.
The singer has nothing but good things to say about the woman he dubbed his "American mother." In addition to encouraging Blunt's music career, Fisher also became the godmother to his son. The two were close friends, and it all seems to go back to his time staying with Fisher and her late mother Debbie Reynolds.
During his stay, Fisher provided Blunt with a unique form of security that shows off her trademark sense of humor. Fisher placed a cardboard cutout of Princess Leia outside the musician's door to keep him safe. Blunt told the Times,
"She put a cardboard cutout of herself as Leia outside my room, with her date of birth and date of death on her forehead. I'm trying to remember what the date was, because it was around now — and I remember thinking it was too soon."
Blunt's story is a reminder that Fisher was so much more than an actor, she was also a witty writer and comedian with a dark sense of humor. It is telling Fisher not only put the cutout outside Blunt's door, but also added her date of birth and death on it. After years of battling addiction and mental health issues, Fisher learned how to appreciate life without taking things too seriously.
After everything she went through, the actor always found a way to find humor in the day to day. Given Blunt's penchant for being self-deprecating on Twitter, it is not surprising the two formed such a special bond. Just as the world tried to define Fisher as Princess Leia, Blunt is often defined by his love ballads, but he is so much more than that. Just like Fisher, Blunt is not afraid to laugh at himself, and I suspect, somewhere out there in the galaxy, Fisher is grinning at her friend's fond memories of his stay with her.