This Is What Actually Happens During An Abortion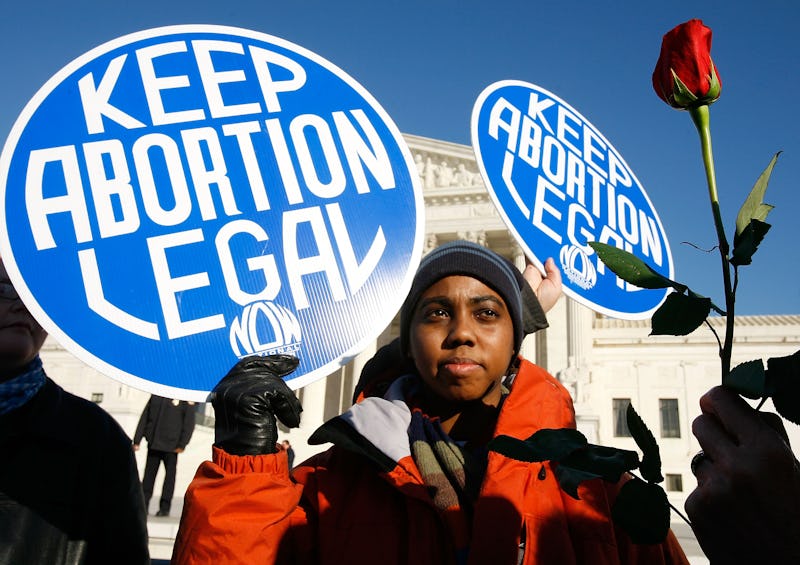 Alex Wong/Getty Images News/Getty Images
As Trump's administration ushers in a new era in the White House, our right to choose what happens to our own bodies is under threat now perhaps more than any other time since the Roe v. Wade ruling in 1973. While those who oppose abortion often tout religious reasons for denying women this basic human right, many people are still unclear about what actually happens during an abortion. So let's clear that up, shall we? Knowledge is power, after all.
According to an article in Reuters by Ellen Wulfhorst, two court cases, both in southern states, are at the forefront of new abortion regulations and are likely to reach the Supreme Court. One of the laws in Arkansas, which is currently being challenged in federal court, requires clinics inducing medical abortions with drugs to contract with a doctor who has admitting privileges at a hospital within 30 miles. This can make it difficult for clinics to provide the procedure if they cannot find a doctor with whom to partner, a particular challenge in rural areas. While those who support the law say it is based on safety; opponents say it is just one more way to block the right to abortion.
And this is where it becomes useful to know what does and doesn't happen during an abortion — because many of the mandates allegedly geared towards "safety" are not actually necessary to carry out safe abortions. Regardless of politics, asapSCIENCE breaks down the technical aspects of the procedure and provides evidence of the benefits to our health, and society at large, for protecting this basic human right.