Here's Why Carly & Evan Are The Perfect Bachelor Nation Ambassadors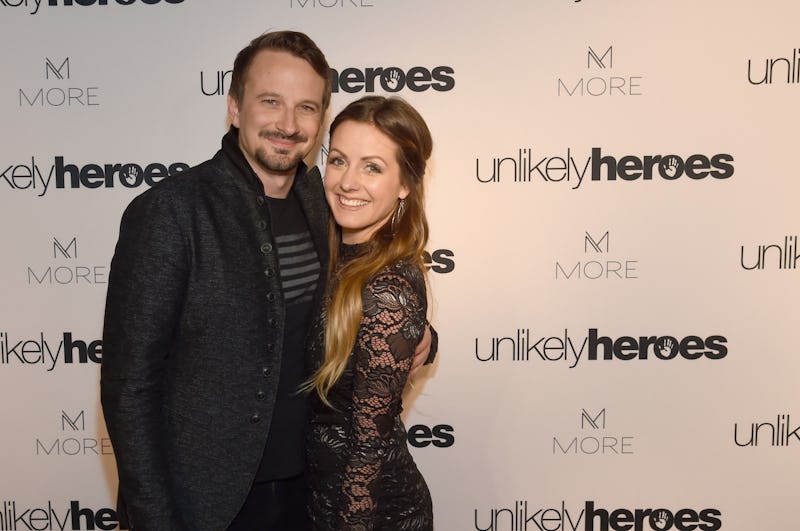 Rick Diamond/Getty Images Entertainment/Getty Images
When there's trouble in Paradise, it always helps to have some inspiration for what the results of the process can look like when everything works right. Luckily for the couples currently down in Mexico, that inspiration will shortly be arriving in the form of former BiP couples Jade and Tanner and Carly and Evan, and their adorable offspring. It's been a while since Carly and Evan, Paradise's cutest (and initially most unlikely couple) have been in the spotlight, so, aside from being Bachelor Nation's cutest couple, what have Carly and Evan been up to since their wedding?
Well, writing for Bustle, for one thing! Carly and Evan are regular dispatchers from Bachelor Nation, giving you the inside scoop and their expert opinion on just about everything going on in Bachelor World. Evan in particular has been a regular BiP recapper, giving you his thoughts on Leo's antics, Colton's wishy-washiness, and everything in-between. Even though the couple must be totally busy raising their adorable daughter, Bella, they've still found time to grant us with their hot takes, and we are all the better for it. Once a Bachelor Nation alum, always a Bachelor Nation alum.
Speaking of Bella, judging by the couple's Instagram profiles, it seems like most of their time has been quite happily consumed by their precious little girl, who will be making her first television appearance in Paradise this week. Starting them younger and younger I see, Chris Harrison.
Seriously, who would ever leave the house when you can spend your days playing with a baby as adorable as theirs?
But they do leave the house, of course. Every parent needs a break, especially if that break involves looking incredible fierce at a Taylor Swift concert... Which both Carly and Evan managed to pull of spectacularly.
They're also spending time with Evan's three sons from his previous marriage, who clearly adore their new sister, and are even sometimes #twinning with her.
Carly has also been hard at work creating her new podcast, 'Babes and Babies', a show she hosts with fellow BiP star and mom Jade, and Liz, a doula and alum from Nick's season of The Bachelor. Their podcast features women from the Bachelor franchise talking about love, relationships, and motherhood.
Outside of the podcast, Carly does seem to spend a lot of time with her BFF Jade, and recently posted this adorable shot of their two daughters celebrating Jade's daughter Emmy's first birthday together. Cuteness overload.
Evan has spent some time working out and getting in shape in case he ever has to face off with Chad again... with a little help from Bella.
While Carly has been working on judging the perfect cocktail... sans Bella, of course.
All in all, the entire Bass/Waddell crew looks happier than ever:
And Carly and Evan look even more in love than they did on their wedding day (if that is even possible):
The couple truly are proof that anything can happen in Paradise, including finding true love.
Hopefully seeing Evan and Carly will inspire the current Paradise couples to remain committed, attempt to make it work once the cameras stop rolling, and — who knows?— maybe end up as returning alum one day to inspire others.