These Are Kylie Jenner's Favorite Makeup Brushes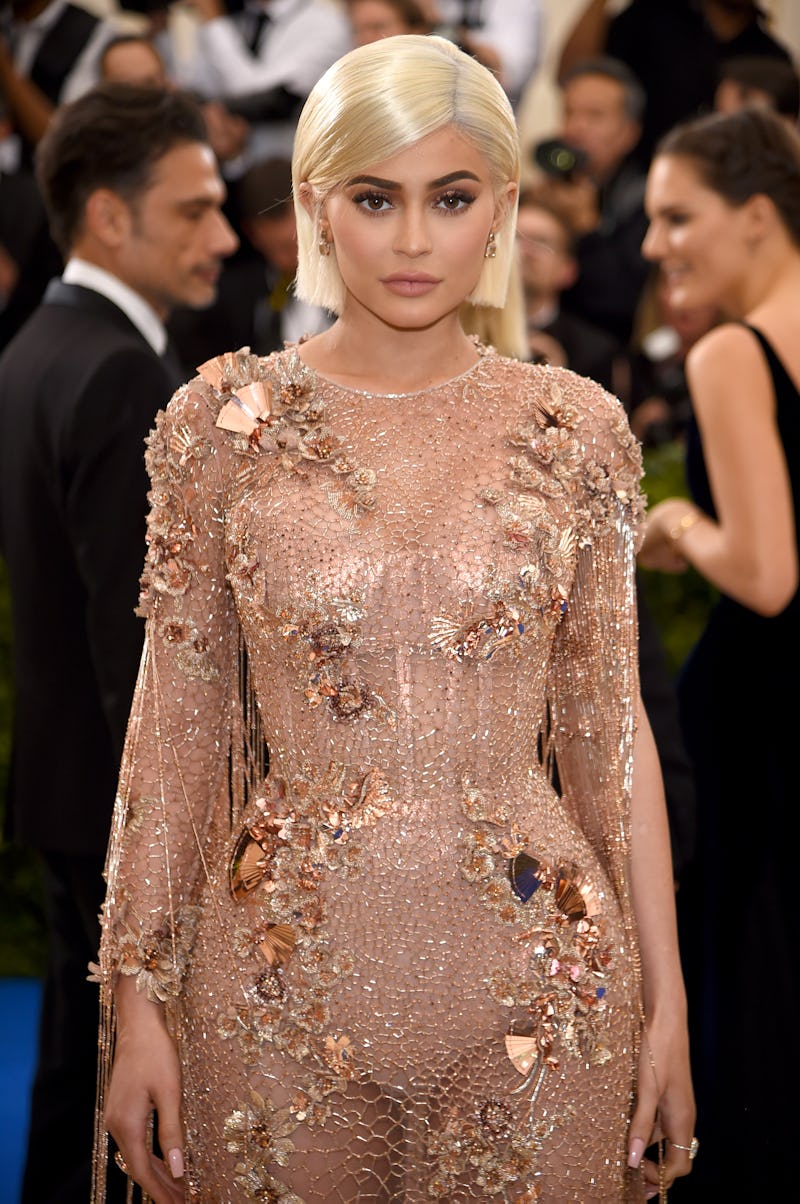 Dimitrios Kambouris/Getty Images Entertainment/Getty Images
Kylie Jenner's lip are no longer the talk of the town — at least not directly. While rumors of filler once were all anyone could speak of, now, it's Jenner's makeup brand and skills that garner all the attention. Kylie Jenner's favorite makeup brushes have been revealed, thanks to a post on the mogul's website, so if you're wondering what Jenner uses to get her glam on, here are her picks.
Naysayers of Jenner's may be skeptical of praising the mogul's personal makeup skills as she's well-known for having some of the best makeup artists by her side quite frequently. Fans, however, know that Jenner knows her stuff on her own. From her Snapchat makeup tutorials where fans get to see Jenner do her makeup on her own to her intimate involvement in formulating her Kylie Cosmetics line, she's definitely got more than her fair share of makeup knowledge. While some may decry her brush recommendations as fraudulent, real fans know that Jenner has them covered.
From her very own creations to some cosmetics brands' products, Jenner's favorite brushes are diverse, and they'll take care of every part of the face. What are some of her favorites?
Kylie Cosmetics Five Piece Brush Set, $35, Kylie Cosmetics
At $35, these brushes are only $7 each, and they'll create any eye look you want.
TooFaced Kabuki Brush, $34, Sephora
Blend out powders seamlessly with this kabuki brush.
Tarte Fan Brush, $30, Sephora
Not only is this brush gorgeous, but if you want to apply a Kylighter, it's ideal.
To check out more of Kylie Jenner's favorite makeup brushes, head over to her website. From face to eyes, she's got it all, and to be honest, I'll never say no to makeup tips from Kylie.