You'll Stan Josh & Kaz Even More When You Find Out About Their Iconic Side Hustles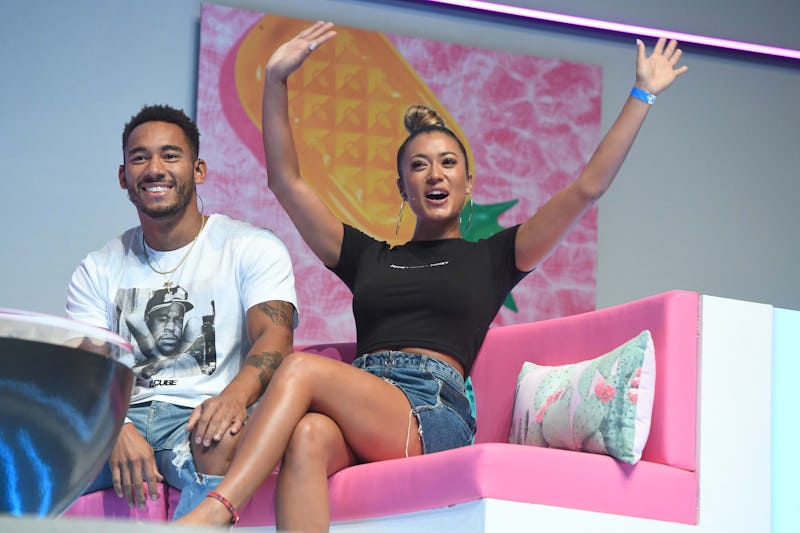 Stuart C. Wilson/Getty Images Entertainment/Getty Images
Making it all the way to the Love Island final and standing the test of time, it would appear that Josh Denzel and Kaz Crossley are the real deal. The pair, who came third in Love Island 2018, have survived the killer few months after the show and are still going strong. While the start of their relationship may have been a little bit rocky (how could Denzel leave Georgia? She was so loyal, after all...) they grew to become one of the most popular couples on the show. So what are Love Island's Josh and Kaz doing now?
Their popularity only seems to have grown since their time on the show and the nation is just as obsessed with them outside the villa. It is no lie that Love Island can do serious things for aspiring stars, skyrocketing your following on social media, and giving you the opportunity to advertise some of the biggest brands.
Well, both Denzel and Crossley had have made numerous red carpet and club appearances since leaving the villa. Usually hand-in-hand, with Hollywood smiles and looking uber glamorous, it would seem the pair have been inseparable. Posting a picture of the pair, glammed up on the red carpet before the ITV Palooza, Denzel commented, "Say (cheese), we still on this Bonnie and Clyde flex." It is too cute.
While the pair have been pretty busy as a couple, they have been even busier separately. Kaz alone has accumulated 1.2 million followers on Instagram. Before the show, she was a pretty successful make-up artist, with a client list including Stormzy, Chris Hughes, and Kem Cetinay. After the show she went back to make-up, taking on private clients and landing demo segments on ITV's Lorraine showing us how to get that perfect contour and glow. Speaking to Glamour about whether anything has changed since leaving the villa she said, "I embrace how I look in the day by not wearing any makeup and also enjoy glamming up at night." And she does both so damn well.
If TV work doesn't keep Crossley busy enough, she also landed a mega deal with BooHoo as a Fashion Ambassador. Picking seasonal edits from the BooHoo site, Crossley told Celebs Now that she would wear everything from her edit. She said, "I'm quite bright and bold so it's more statement pieces. I wear everything really from dresses to trousers and I'm not really afraid to try new things with fashion so that's what you'll see."
Meanwhile, teaming up with Love Island 2018 best pal and partner in crime, Wez Nelson, Josh has landed himself an ambassador deal with BooHooMAN. Speaking to OK Online he said, "to be part of that creative process and do it together, when you do it with your best mate it's unreal. I think we're quite fashionable boys, who doesn't want their own range and to build something?" I would love to be a fly on the wall at their business meetings. Denzel also tried his hand at some presenting work, as Metro reports, standing in for Dan Wootton on ITV's Lorraine Showbiz segment.
With numerous events, sponsorship deals, ambassadorships, and presenting work, it makes you wonder if Kaz and Josh have had time to actually sit down and relax after the mayhem of Love Island 2018. Whilst there is no denying they have been insanely busy they certainly haven't fallen to the Love Island curse and are still serving serious #RelationshipGoals. With Kaz confirmed to appear in a Love Island reunion special this Christmas, I can't wait to hear what 2019 will bring for two of the busiest people to come out of the villa. Sadly, Denzel won't be there because you guessed it? He'll be grafting elsewhere.