7 "Cute" Things Guys Do In Relationships That Are Actually Super Controlling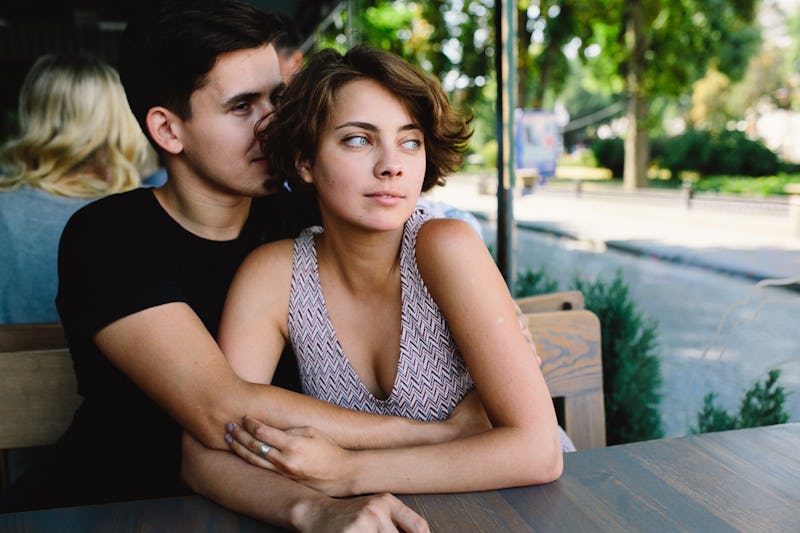 Fotolia
Not only do controlling relationships involve codependent, destructive behavior — though that's a major piece to the issue — but you're often in too deep before you realize what's really happening. And that's because people who are controlling or manipulative are often really, really good at hiding it, so you may not even notice that your partner's behavior is problematic. Even scarier, they can disguise it as behavior that looks protective — or even cute. So it's important to know the difference between these things, because controlling behavior can make for a really toxic relationship.
"As soon as you have a clear indication that the relationship is toxic, say something," Natalie Moore, M.A., psychotherapist and owner of Relationship Refuge, tells Bustle. Because it's probably only going to get worse. That means not making excuses for them and seeing through the behavior that you're trying to convince yourself is OK. For example, telling yourself, they're not needy, they just really love me or they're not manipulative, they just have my best interests as heart.
Especially at the beginning of a relationship, you don't want to see this behavior. But that's when controlling people often may their groundwork. So these are the things that may seem cute, but are actually controlling.
Check out Bustle's 'Save The Date' and other videos on Facebook and the Bustle app across Apple TV, Roku, and Amazon Fire TV.