How To Help A Friend Who's In A Toxic Relationship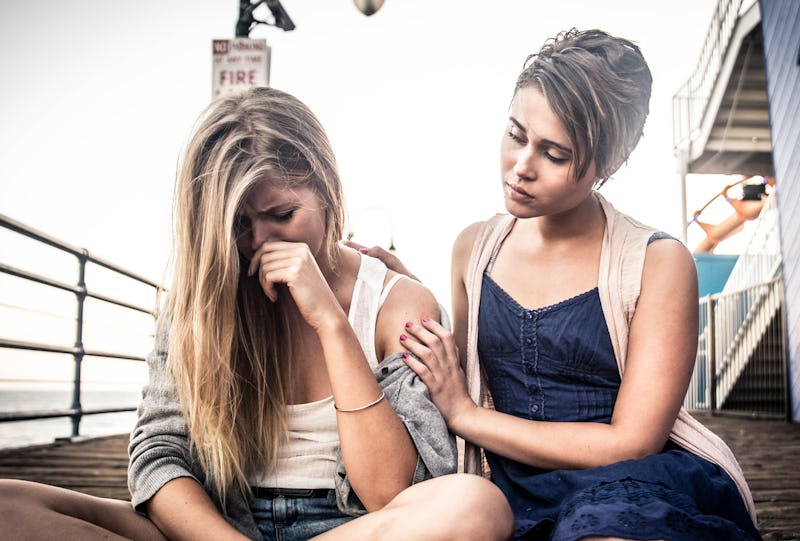 oneinchpunch/Fotolia
Within the past month, I've had two different people ask me if it was OK to step into their friends' relationships. They were both concerned that their friends' partners were manipulative and controlling, but they weren't sure if they should say anything (and had no idea what to say if they were to bring it up). No one likes a busybody, which is why we believe we should stay out of other people's relationships — but that isn't always the case. If you're worried about a friend's relationship, there are signs you can look out for that suggests their partner is toxic or abusive— and getting involved could save them from suffering further harm.
The longer someone's with a toxic person, the harder it can be to recognize the mistreatment and leave the relationship — which is why you should speak up immediately. "As soon as you have a clear indication that the relationship is toxic, say something," Natalie Moore, M.A., psychotherapist and owner of Relationship Refuge, tells Bustle. Making excuses for their partner or flaking on everything you try to plan with them could be signs your friend is in an unhealthy relationship.
If you're afraid that your friend needs help in their relationship, but aren't sure what to say, don't worry. There are ways to discuss your concerns with your friend after you recognize signs that their relationship is harmful.