These Scents Types Are Most Searched For Online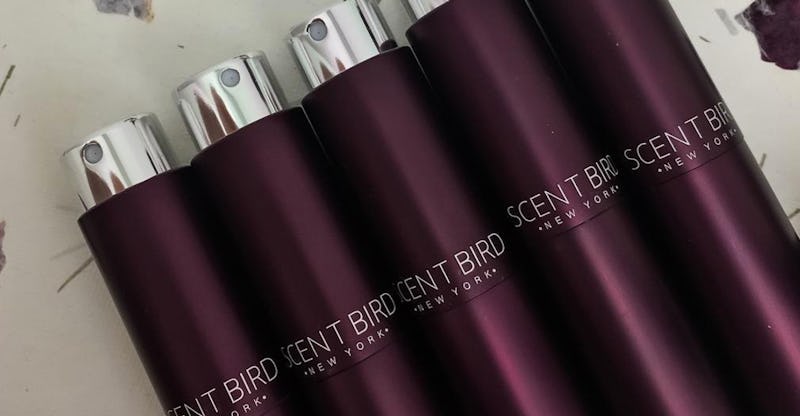 In the digital age, there are tons of online options about everything in life, from dating apps to tees with feminist messages to organic beauty products. The same goes for fragrances. Scentbird supplied Bustle with this cool and informative graphic that reveals which fragrances millennials are searching for most online. In case you are not familiar or if you've yet to use it, Scentbird is a luxury fragrance subscription service in which members receive a 30-day supply of a designer fragrance of choice for $14.95 per month. So, what is the iPhone generation seeking when it comes to scents?
The results may or may not surprise you! Based on two million fragrance search queries, millennials wants to smell "sexy" and "fresh." The graphic breaks down the most searched criteria, the most popular type, the most popular personality, and the most popular occasion related to scents for men and women. It lists the top three searches in each of these four categories.
Generally, it seems women are looking for sexy and sophisticated scents, while men are ISO classic and fresh aromas. But more specifically and in the note-based capacity, ladies generally seek florals, while gents are seeking fresh auras. Women are also most interested in fragrances for everyday while guys seek out scents for date night!
Observe the graphic below.
Boiling it down further, women are searching for sexy scents, for floral fragrances, and for everyday wear the most. Men are looking for fresh scents, classic fragrances, and for date nights.
I found "occasion" to be the most surprising result of this research. I would have guessed that both men and women would be searching for fragrances for date night over any other situation. Since scent is tied to memory, and you want your date to remember you and your aura, I expected this to be the occasion of most interest for both men and women.
Hey, you learn something new every day, right?
Image: Courtesy of Scentbird (1); Scentbird/Instagram (2)