Halo Top's New Flavors Are Honestly A Dream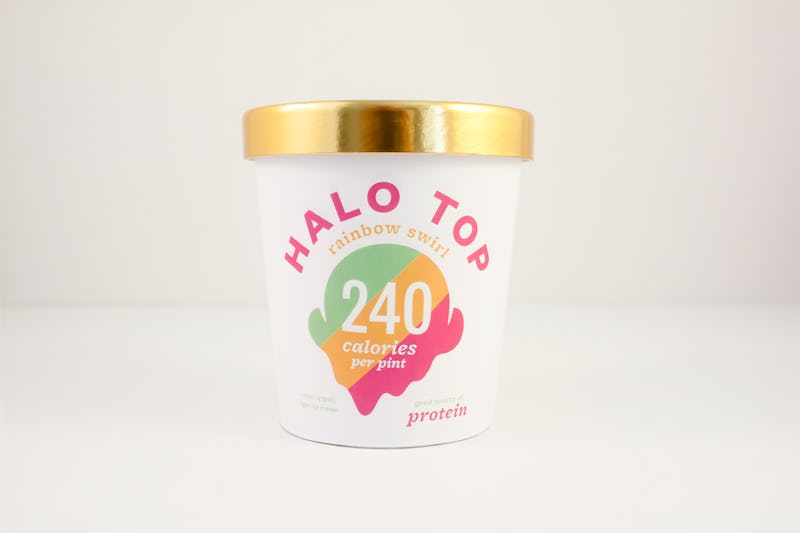 Halo Top
If you're looking to satisfy any ice cream craving you've ever had, luck is on your side: Halo Top just announced that they are releasing seven new flavors. As an ice cream with 25 percent more protein than its competitors, this is especially exciting. Buzzfeed revealed the news on Aug. 3, with the flavors set to roll out throughout August, available nationwide by the end of the month.
While traditional flavors like strawberry might have been nice in the past, it's the perfect time for more adventurous flavors to come out. Halo Top is making sure that its line up includes a product for every customer's tastebuds. Personally, I am always game for trying the next best ice cream flavor.
"Our fans wanted more flavors – and we did too. We made a list of which flavors they wanted the most and figured out how we could make them the Halo Top way. Making new flavors is always fun and we absolutely can't wait for these to hit shelves," Founder & CEO of Halo Top, Justin Woolverton said in a press release Thursday.
Personally, I'm excited to see the ice cream world get shaken up a bit by such a cool — and delicious — new flavor line-up. Get ready to lug these all back home from the store as its unlikely you'll be able to choose just one to try. Check out Halo Top's new ice cream flavors here:
1. Chocolate Covered Banana
True story, I have a friend who eats chocolate covered bananas all day, every day. This is officially her birthday present.
2. Mochi Green Tea
What's not to love? This packaging is the cutest, and you get to eat protein-filled, mochi green tea ice cream.
3. Candy Bar
Whoever thought, hey, lets combine ice cream and a candy bar, is the kind of person I want to be friends with.
4. Cinnamon Roll
I'm convinced that cinnamon rolls are the greatest food humans have ever created, ice cream being second. Put them together, and who needs anything else?
5. Pancakes & Waffles
OK, even the outside of this ice cream looks good enough to eat. I'm thinking this could be the way I finally incorporate ice cream into my breakfast.
6. Rainbow Swirl
Historically, I have found that any version of rainbow swirl ice cream is bound to me amazing. Plus, look at the pretty colors.
7. Caramel Macchiato
Here's to all you macchiato addicts. Now you can start your day with the drink and end it with the ice cream.
What are you waiting for? Go camp out at your local store until the shipment arrives. I know I will be.