Here's What Aries Season Means For Your Love Life, No Matter What Zodiac Sign You Are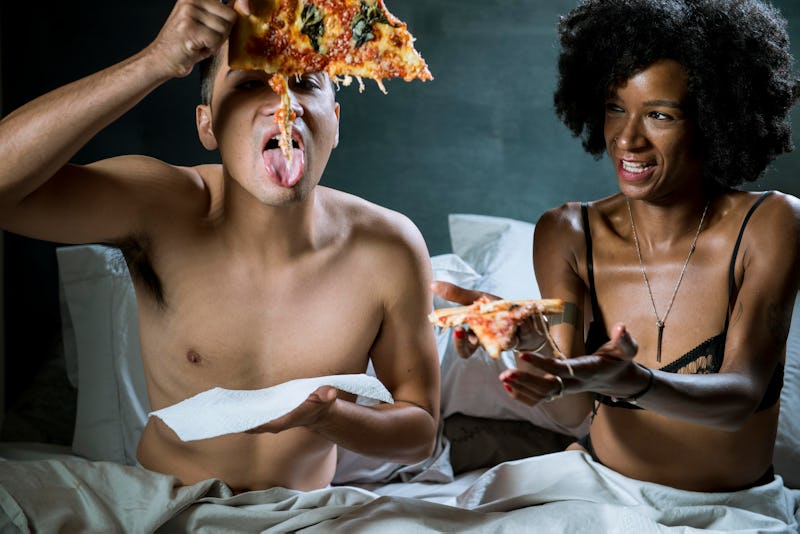 BDG Media, Inc.
The sun moves into Aries on Mar. 20, 2019 and will bring with it two distinct energetic forces: A full moon in Libra, and the start of Aries season. Knowing how to harness these forces is key to figuring out what Aries season means for your love life, so Bustle went straight to the experts to find out what each sign has in store for them this season. First, Aries are known for their fiery, bold, take-charge attitudes. Symbolized by the ram, Aries' gifts typically lie in their leadership, determination and creative motivation, which is something all of us can channel this season, should we so choose. Secondly, the sun moving into Aries marks the beginning of the zodiac calendar and the coming of spring.
"This corresponds to fresh starts, new beginnings, a clean slate, a full tank, and good vitality overall," astrologer Cindy Mckean tells Bustle. Think of it like Astrological New Year's, in other words. So if the zodiac derailed your Jan. 1 romantic resolutions, this is the perfect time to give them another go — hopefully with a little more sunlight to energize you.
"The Spring Equinox marks the beginning of a new cycle, and many of us will feel a blossoming of sorts, feeling the desire to get out of the house and socialize," Shakirah Tabourn, astrologer and founder of NFLUX Mag, tells Bustle. "This season of change prompts us to buy new clothes to suit the warmer weather, and the mere act of shedding some layers could entice us to be flirtier and more fun than the winter allowed."
So follow your friskier instincts as the weather warms up and dive into your Aries season romance with these tips.