Arie's 'Bachelor' Season Includes Another Business Owner & She's All About Fashion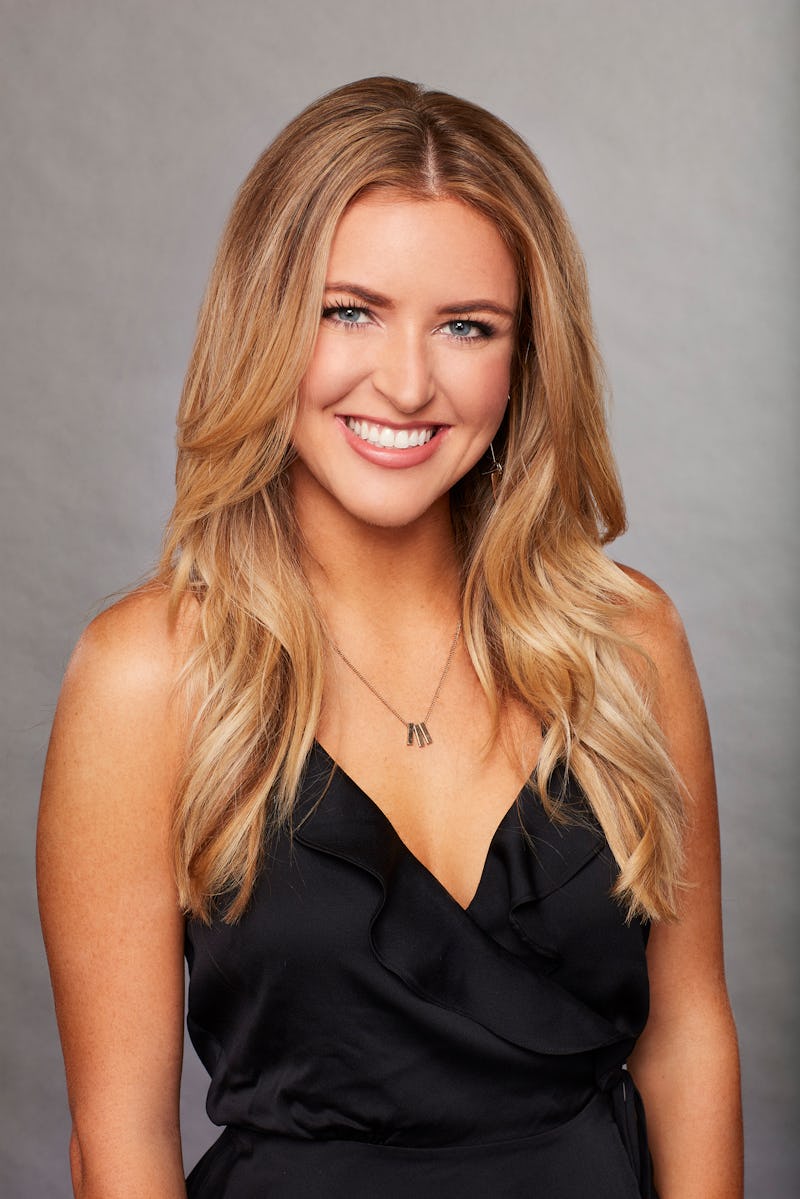 ABC/Craig Sjodin
Now that Bachelor fans have been introduced to Arie Luyendyk Jr.'s contestants, plenty of speculating has begun and questions have popped up. For example, what business does Amber from The Bachelor own? She's one of 29 women vying for Arie's heart this season, and while her official bio hasn't been released by ABC just yet, she's listed on People as a "business owner" from Denver, Colorado.
If you search on Instagram, you'll find that Amber Wilkerson is a fashion blogger. The title of her blog is Every Once In A Style (clever pun, huh?), and she frequently posts photos of her outfits on social media. She also has a LIKEtoKNOW.it page where you can "shop [her] looks," as her Insta bio points out. That's good news for anyone who doesn't feel like scouring the internet to find a piece of clothing that kinda, sorta looks like what they saw on someone's page — it makes the process way easier.
And that's not all — according to everybody's go-to Bachelor blogger Reality Steve, not only is Amber a blogger, but she also runs a spray tan business called AmberSprayTans.com. According to the spray tan site, they offer "custom, organic airbrush tanning." Basically, she's got her hands in a few different projects, so it makes sense that her official job title on The Bachelor is a bit vague. And if you consult Amber's Twitter bio, she's a self-proclaimed "Denver lifestyle blogger. Yoga Lover. Coffee Addict. Picture Taker." That pretty much covers all the bases, right?
If you want some more background on this future Bachelor star, why not look for answers at the source itself — her blog? On the About page of Every Once In A Style, here's how she describes herself:
"I'm a twenty-something gal from Denver who has loved styling outfits since I was a little girl. I even used to dress up, think up a photo shoot concept and have my mom take pictures of me and here we are 20+ years later still doing it!"
Clearly, fashion and style run through her veins. She mentions that she's "always loved fashion." And blogging seems to be something she's equally passionate about, as the About section also states, "I love the blogosphere so much, it has really made me grow and changed my life in ways I never imagined. I love sharing my style, my obsessions, my thoughts and little insights into my life with you all." She apparently spent nine years in LA before heading back to Denver to focus on her family and her blog.
On top of all that, it also looks like she partners with clothing brands, as seen in the video below that she posted on Instagram.
As for the content of her blog itself, she appears to cover topics ranging from Fashion to Beauty to Fitness to Travel. There's an entire post about festive holiday outfits and another about trendy coats. The most recent post is from a week ago on Dec. 1, so that means regardless of the outcome of her time on Arie's season of The Bachelor, she's still keeping up the blogging. If things do go well on the series, could there be a future post about wedding gowns on the horizon?
OK, let's not get ahead of ourselves or jinx anything just yet. If you want to see how things go down when Arie and Amber finally do meet, you'll have to wait until 2018. But don't worry, the new season premieres on Jan. 1, so you honestly don't have to wait too long.