'Bachelor' Star Danielle L. Has A Crazy Résumé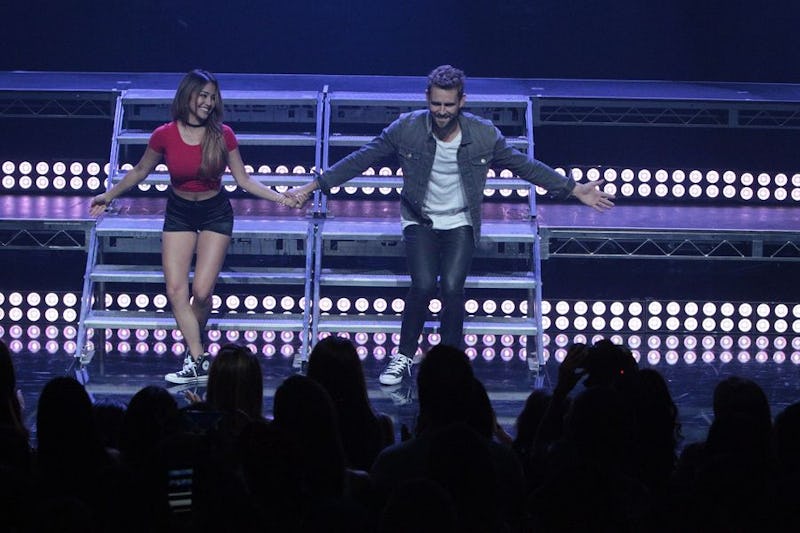 Bachelor season is in full swing. A group of young, impressively successful women are fighting for the heart of bearded Bachelor superstar Nick Viall. One of the frontrunners this season is Danielle Lombard, or Danielle L. as she is known on the show, since there are two Danielles. Danielle L. is a tenacious young business owner, who has clearly already captured Nick's heart. But, what business does Danielle L. own? Danielle runs an L.A.-based nail salon called Champagne Nail Lounge and has an impressive résumé that extends beyond the one business.
There will always be some contestants on The Bachelor with goofy careers. This season there's Alexis, the aspiring dolphin trainer, who I absolutely love watching on the show. But, as far as made up careers go, she's about it. This season, most of the contestants have really impressive careers, ranging from nurses to lawyers to business owners. Danielle falls into the business owner category. While she is 27 now, she began putting "business owner" on her resume at just 23 years old. (At 23, I was struggling to keep a plant alive.)
Danielle's LinkedIn shows she has dabbled in a variety of fields and built a full résumé all before 30. To begin with, Danielle's had a long career working in the beauty industry. She was working before she even graduated college, starting out as a receptionist at Backstage Salon. The business she began at 23 was called Hana Nails: A Modern Salon. Danielle founded it and became the chief business development officer. After that Danielle started her own business and currently runs and owns Champagne Nail Lounge.
Danielle's career isn't just in the beauty industry. She's had a wide variety of other jobs. Danielle was a brand officer for the best thing ever... ice cream! She worked for nearly two years selling and developing ice creams at Crafts Creamery, according to her LinkedIn. Crafts Creamery isn't just any old ice cream, it's liquid nitrogen ice cream. Danielle has also modeled, managed models, and worked promoting various products. The Bachelor makes sense for someone who is looking to find love while simultaneously promote themselves. And Danielle has a lot to promote. I think it is smart and ambitious to use The Bachelor platform to enhance an already thriving career.
Danielle has tapped into her business savvy to strategically use social media as well. I think Instagram is a brilliant platform that, when utilized correctly, can become quite profitable. While on the show, Danielle has been showcasing through her Instagram clothing she wears and products she uses. The Bachelor contestant is doing much more than collecting roses and seeking out Nick's affection. Danielle seems to enjoy her time with the leading man but also uses her time effectively. I can respect that. Social media is a huge part of the show now.
I hope Danielle finds love on the show. Either way, this is a business woman who will be reaping the benefits of The Bachelor platform for years to come. I wish her many roses and even more successful business endeavors in her future.