How Cancer Season Will Affect Your Love Life, Based On Your Zodiac Sign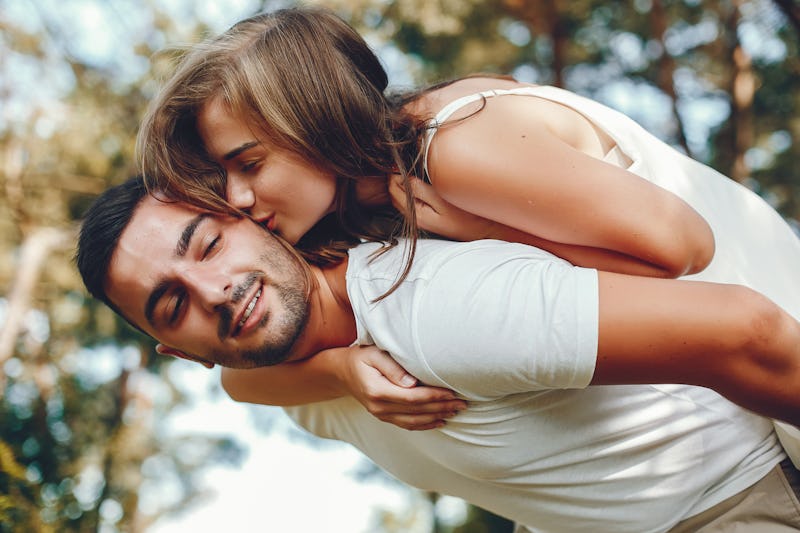 Stock-Studio/ShutterStock
As we head into the summer season, we're also heading into a softer, more sensitive time, which is brought to us by the cosmos. Cancer season begins on June 21 and lasts until July 23, and it always brings about a lot of emotions for everyone, which can very easily be a good thing or a bad thing. As the first of the water signs, Cancers are ones who follow their hearts no matter what and are deeply intuitive. So what does this mean for you for the next month? Cancer season will affect many parts of your life, including your love life — and you're probably going to want to know what to expect.
This is a time when we're going to want to slow down a bit and just enjoy our lives, which is really a much-needed type of vibe after busy Gemini season. According to Numerology Signs, this is a time when we'll be focusing on our feelings, spending more time than usual on our own, and feeling closer to our families than ever before (Cancers are extremely family-oriented).
Bustle spoke with astrologer Lisa Stardust, who explains, "Cancer season brings our emotions to a high and opens our hearts a little more." That could definitely be a good thing, especially for anyone who has been feeling a bit emotionally detached. But Stardust adds, "the caveat is that we may feel extra protective of our sentiments and feelings. We also may not want to let go of relationships, as Cancers like to hold on to love until the bitter end." That one... doesn't sound quite as good.
Of course, the way Cancer season affects your love life depends on who you are and the traits that come along with your own sign. Here's a look at what Cancer season means for your love life, based on your zodiac sign: