3 Rare Times When You Should Get Your Labia Checked Out By A Doctor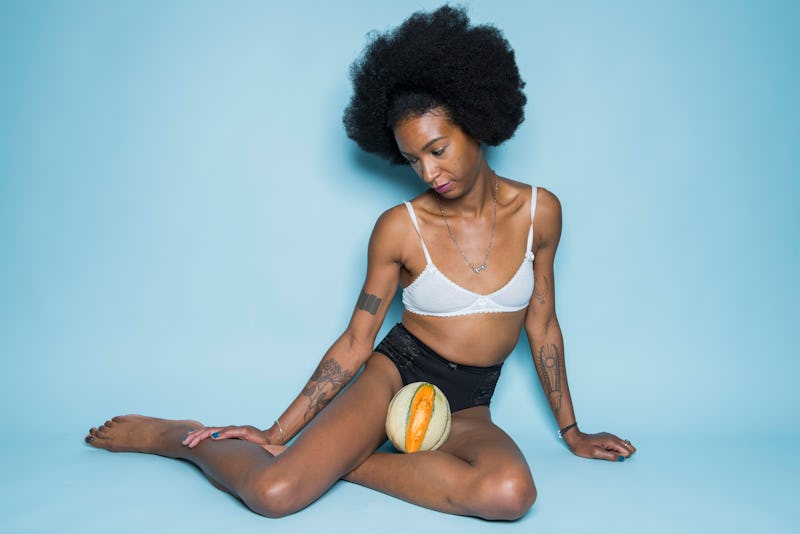 BDG Media, Inc.
Due to beauty standards learned from mainstream porn, many people with vulvas have gotten the idea that their inner labia should look one particular way: with small, symmetrical lips. But that's not how everybody's genitals look, and that's perfectly OK. The great majority of people who think there's something wrong with their labia are actually perfectly normal. But is there any situation where your labia might actually be cause for concern?
"Like an ear, a nose, or a myriad other body parts, women's genitalia comes in a variety of shapes and sizes," Certified Nurse Midwife (CNM) Debra Ames tells Bustle. "Unfortunately, due to the proliferation of marketing, celebrity endorsements, and societal pressures, it's become another area of the body for women to feel insecure about."
There are many, many normal variations of labia, Good Vibrations staff sexologist Carol Queen, PhD tells Bustle. Queen recommends the book Femalia by Joani Blank if you want to know what the different kinds look like. "The type of labia that is most commonly altered via labiaplasty is likely to be the type where the inner labia protrude visibly between the outer ones," says Queen. "Many people believe this is abnormal, though in fact it is a pretty common variation."
Labiaplasty is on the rise, but many people are getting it without realizing how it can affect their sex lives. The labia are actually made of the same tissue as the clitoris and have many nerve endings, so labiaplasty can drastically decrease sexual sensitivity.
That said, there are a few rare situations when there might actually be something up with your labia that you need to get checked out. Here they are, according to experts.