7 Signs You'd Thrive In This Type Of Polyamorous Relationship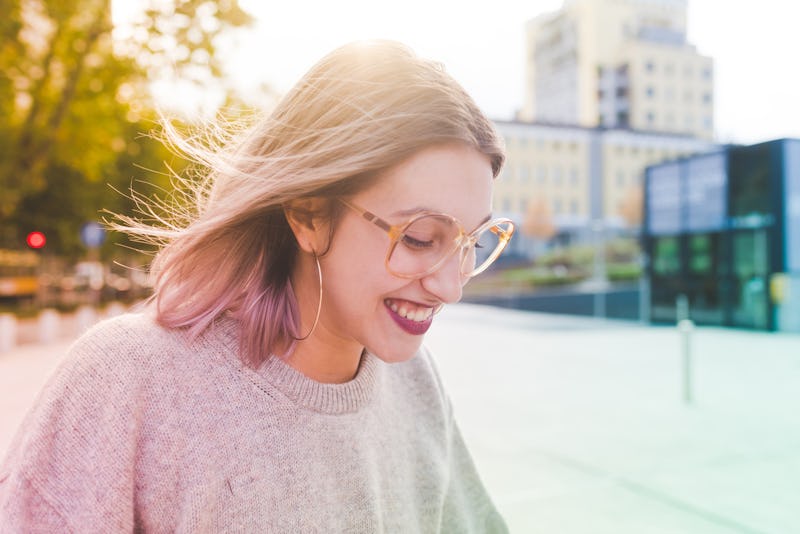 Eugenio Marongiu/Fotolia
When we think of polyamory, we usually think of someone who has multiple committed relationships or one primary relationship plus several secondary partners. But others instead prefer to have a number of secondary partners. Some of these people refer to themselves as "solo polyamorous" or "solo poly."
What distinguishes solo poly people from other poly people is that they don't usually consider themselves part of a couple, triad, or other unit, psychologist and coach Dr. Liz Powell, who is solo poly herself, tells Bustle. Even if they have partners, they often won't cohabit, merge their finances, or get married. Being solo poly is also different from being single. "You can have multiple deep, loving relationships while being solo poly," says Powell.
Aside from the logistics, solo poly is also a value system. A solo poly person's primary allegiance is to themselves. Independence and freedom are more important to them than building a life with someone. "Solo poly is more about how you approach relationships than about how any of those relationships end up looking from the outside," Powell says. "It challenges more of the assumptions from mainstream relationships about how a relationship should look or how autonomous people should be in relationships." Solo poly people will sometimes say they're "their own primary," referring to the term "primary partner" for a poly person's most committed relationship.
Think that sounds like you? Here are some signs that you might thrive being solo poly.