Here's What Ken Kratz Has Said About 'Making A Murderer'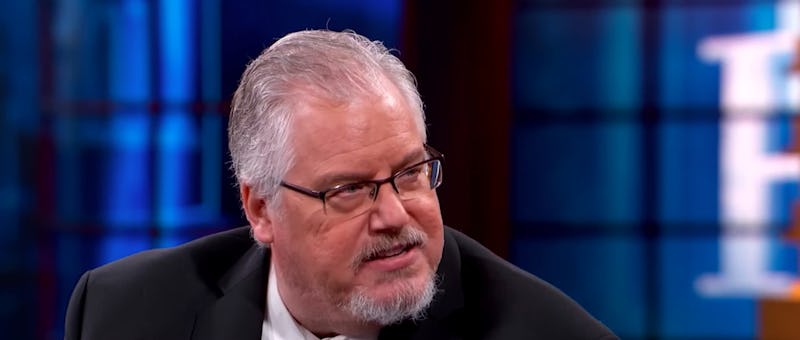 Screenshot/Youtube
Part 1 of Making A Murderer introduced audiences around the world the 2007 trials of Steven Avery and his nephew Brendan Dassey — two trials that resulted in the respective defendants both being convicted for murder in relation to the 2005 death of Teresa Halbach. Since the docuseries' 2015 release, the conversation around Halbach's death has led people involved in the case on both sides to speak out and voice their opinions about how they were portrayed on the series, and few people have been as outspoken on this subject as Ken Kratz, the former Manitowoc district attorney who prosecuted Avery and Dassey. Kratz shared what he thinks of Making A Murderer Part 2 on Twitter a few weeks before its release, saying "Every court in the US has now reaffirmed both Avery and Dassey's guilt—what can they say?"
WLUK reports that in October of 2017, Avery's motion for a new trial was denied, and Dassey's conviction was upheld in December of 2017 by the 7th U.S. Circuit Court of Appeals, per the Chicago Tribune. Aside from questioning the purpose of more Making A Murderer installments after Avery and Dassey's attempts at exoneration were denied, Kratz hasn't spoken out specifically on Part 2 of the series, though he's been an outspoken critic of the series since the show's premiere in 2015. Bustle's request for comment from Ken Kratz about Making A Murderer and the Halbach case was not immediately returned.
Ken Kratz has appeared on a variety of television programs and radio programs to express his criticisms of Making A Murderer, including ABC News, Dr. Phil, Nancy Grace, Jim and Sam Show, Crime Watch Daily, and Dr. Oz. He also responds to the documentary series in his book Avery: The Case Against Steven Avery and What "Making a Murderer" Gets Wrong, and will be participating in a documentary that responds to Making A Murderer titled Convicting A Murderer.
"Most of [the] honest men and women of Wisconsin law enforcement [involved in the Halbach case] were never interviewed for the Netflix docu-drama Making a Murderer," Kratz told The Post Crescent, "and if depicted in that series at all, it was to blatantly accuse them of everything from planting evidence to murdering Ms. Halbach themselves. Finally, it looks like the truth will come out."
Making A Murderer Part 2 will feature Steven Avery's latest defense attorney, Kathleen Zellner, continuing to fight for his freedom. Kratz's Twitter feed shows he wrote a tweet in July of 2017 that alleges that "Zellner has a long history of accusing innocent people of murder to get clients released," which suggests that he is not a fan of Steven Avery's representation. While Ken Kratz is no fan of Making A Murderer, there is one good thing in Kratz's life that he attributes to the series — his latest marriage. Kratz tweeted in August of 2017, "TY to #MakingAMurderer for allowing me to meet my beautiful new wife Leah." While Ken Kratz hasn't said much about Part 2 of Making A Murderer yet, there's plenty of time for him to speak out when it returns on Oct 19.