Taylor Swift's New Single Is Viciously Pointed At You-Know-Who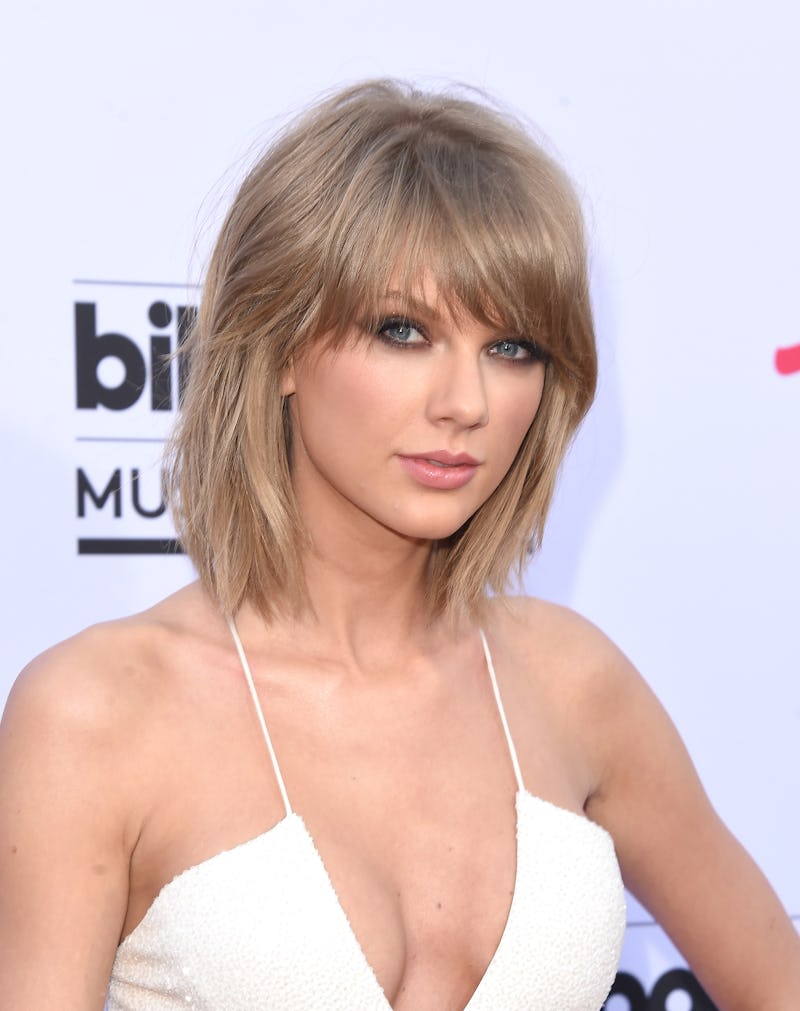 Jason Merritt/Getty Images Entertainment/Getty Images
Following a restless three years (and a string of cryptic snake videos), new Taylor Swift music has finally arrived. As promised, the singer released a new single — the first from her freshly announced sixth album, Reputation — on Thursday night, and, hoo boy, is it a lot to unpack. So let's get right to it, shall we? What does Swift's "Look What You Made Me Do" actually mean?
Like many a Swift track, it says a lot, but keeps its subject vague, leaving listeners to speculate — sometimes endlessly — about which of her famous pals (or enemies) she's singing to. This one, in particular, is a blistering take down of someone on the first page of her burn book, and, given the drama-fueled few years she's had, it could be alluding to any number of controversies: her long-term feud with Katy Perry, her "Famous"-born rivalry with Kim Kardashian and Kanye West, or, true to form, a scorned ex-boyfriend.
So far, the evidence is most compelling for Kimye, and fans have already latched onto all the references there. Like, for example, in the first verse, Swift immediately references a "tilted stage," which seems to be a not-so-veiled allusion to Kanye's floating stage design on tour.
She also sings that she doesn't like"your perfect crime," "how you laugh when you lie," and that "you said the gun was mine" – all things that could potentially tie back to her headline-stirring fallout with West. You know, when he rapped that he and Taylor "might still have sex" because he "made that b*tch famous" and claimed he cleared the lyrics with her, she denied it, and then Kim Snapchatted the receipts for all of the world to see? That whole saga.
Then, perhaps most illuminating, Swift says in the penultimate verse, "I'm sorry, the old Taylor can't come to the phone right now." Does that bring a certain famous phone call to mind? Never mind the fact that she hyped up the song with snake imagery — the same emoji Kim used before publicly airing her out.
Sure, it's possible "Look What You Made Me Do" could be about someone else, but, right now, all signs point to Kimye.