Roseanne Barr Says She's "Staying Neutral" When It Comes To 'The Conners'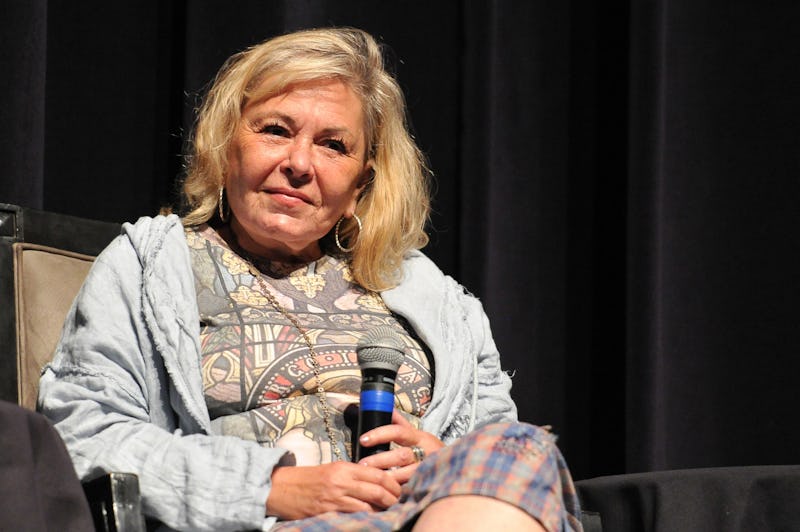 Rachel Luna/Getty Images Entertainment/Getty Images
When the Roseanne revival was cancelled on account of a racist comment Roseanne Barr tweeted about former Obama adviser Valerie Jarrett (which she later apologized for), it looked as though the story of the Conner family would be no more. But then ABC decided to greenlight a spinoff series, titled The Conners, that would include many of the original show's main characters except for its titular star. So what does Roseanne Barr think of The Conners and the fact that she'll no longer be apart of the series? The actor has made her opinion about the spinoff project pretty well known since the news was first announced.
Shortly after ABC put an end to the revival, Barr made a statement to Bustle, confirming that she would not be involved in The Conners both in front of the camera and behind the scenes. "I regret the circumstances that have caused me to be removed from Roseanne," said Barr. "I agreed to the settlement in order that 200 jobs of beloved cast and crew could be saved, and I wish the best for everyone involved." In addition to this, Barr also released a joint statement with executive producer Tom Werner to Bustle, saying:
"Tom Werner and Roseanne Barr have reached an agreement that will allow Werner Entertainment to produce a spinoff of the Roseanne series for ABC without Barr's further creative or financial participation."
The fact that Barr willingly agreed to a settlement in order for so many of her fellow castmates and colleagues to continue on with the show seems to suggest that she's in full support of the series. Barr spoke in depth on the matter during a recent interview with The Hollywood Reporter:
"I'm not going to curse it or bless it. I'm staying neutral. That's what I do. I'm staying neutral. I'm staying away from it. Not wishing bad on anyone and I don't wish good for my enemies. I don't. I can't. I just stay neutral. That's what I gotta do. I have some mental health issues of depression and stuff. I got to stay in the middle or I'll go dark, and I don't want to go dark again. I've done it. After all, I was married to Tom Arnold. Ha ha."
With the knowledge that Barr wouldn't return, that left many fans to wonder what would become of the Conner matriarch that would help to explain her absence in the spinoff. The most obvious possibility was that her character, Roseanne, would be killed off — a suspicion that Barr herself claimed she knew would come to pass during a recent interview with Brandon Straka on his YouTube show, "Walk Away."
"Oh ya, they killed her," Barr claimed. "They have her die of an opioid overdose." But while Barr seems to be in full support of the show itself, she definitely doesn't agree with the fate of her character, calling it an insult to the fans "who loved that family in that show." But given that she gave any creative power she once had, she's resided to the fact that there's no point in dwelling on it. "There's nothing I can do about it," she stated. "It's done. It's over." (Bustle reached out to ABC for comment on Barr's claim, but has yet to hear back.)
It'll strange to see the Conners come back into our lives without their most prominent member, but hopefully the series will prove to be just as successful as its predecessor — though maybe with a little less off-screen drama.