The Miss Universe Crown Is Absolutely Gorgeous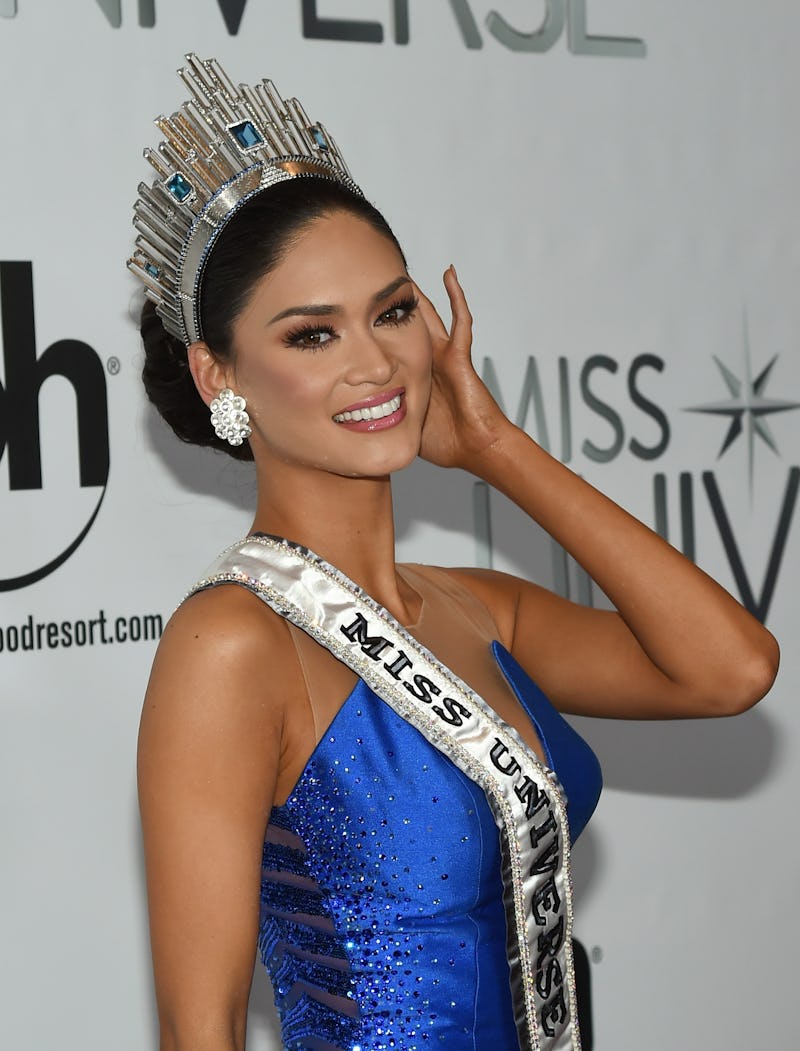 Ethan Miller/Getty Images Entertainment/Getty Images
While the Screen Actors Guild Awards may be on Sunday, Jan. 29, there's another (kind of) awards show happening as well. The Miss Universe crown will be awarded, and while Hollywood may be shining in Los Angeles, women from around the world will be gathered in the Philippines to compete for the crown. With over 85 countries represented, it should be a fabulous display of confidence and talent to win that coveted crown — but what does the Miss Universe crown look like?
The diamond beauty of a crown is actually not new. In fact, the Miss Universe crown is the same from last year. While you may be thinking that the next winner of the crown gets ripped off by having a used crown, think again. The crown stays consistent for good reason: it's insanely expensive because it's packed full of diamonds.
That's right. If you've wondered what the crown looks like, it's a stunning, collection of 311 diamonds with 33 Bohemian crystals, five blue topaz gems, and 198 sapphires. The jewels are arranged in multi-level towers meant to represent the city of New York. Ringing in at an estimated $300,000, getting that crown — even if it's been worn before — is still a huge deal.
The mega-expensive crown has been in rotation for a few years now, and with the insane price tag, that makes total sense. The Miss Universe pageant may be prestigious but dropping $300,000 every year may not be possible.
On Sunday, a new Miss Universe will take the crown — along with the rest of her insane prize — but it's that iconic moment of seeing a new queen crowned that's most exciting.
To see the crown move from current Mis Universe Pia Wurtzback to the soon to be Miss Universe 2017, tune in to the competition on Sunday, Jan. 29. No matter who wins, that gorgeous crown is going to have a confident, talented new (temporary) owner.