This Is What Your Brain Is Like In A Relationship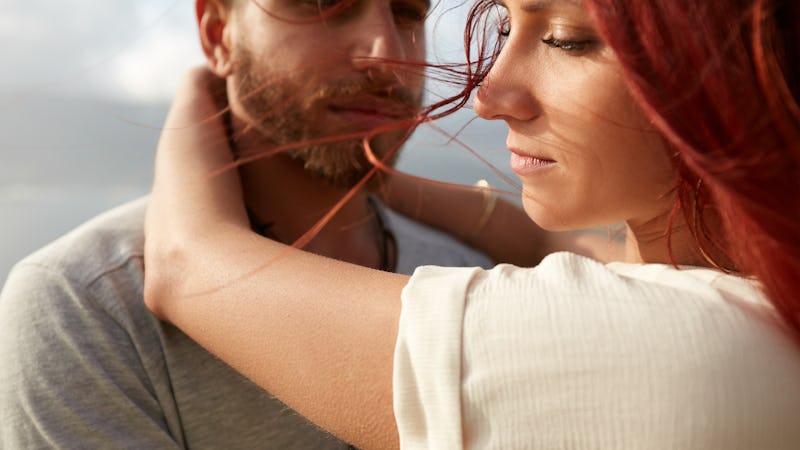 Jacob Lund/Fotolia
If you're unhappy in your relationship, is that better or worse than being single? It's a complicated question — though I think being single is always better than being in a relationship that's genuinely bad — but it's one that The School of Life looked into in their recent video. They look at how your memory can play tricks on you to make you think that life before your relationship was better than it actually was.
That being said, sometimes your life was better. I mean, there are some things that you just need in a relationship and if they're not there they're going to cause problems. "The one thing you should look for in a relationship is good conflict-resolution skills," Dr. Fran Walfish, Beverly Hills child, parenting, and relationship psychotherapist tells Bustle. "People are generally great at communicating the warm and fuzzy stuff. But when it comes to working out the kinks and differences of opinion that lead to unpleasant fighting, most folks gets stuck."
And you may have other deal-breakers that are important to you. So if a relationship isn't working, you should get out of it — even if you're scared of being single.
That being said, there is something to not letting every fight being a catastrophe and remembering what a relationship brings to your life. Here's how the video broke it down: