What Happens When Leaders Try To Diffuse Scandals?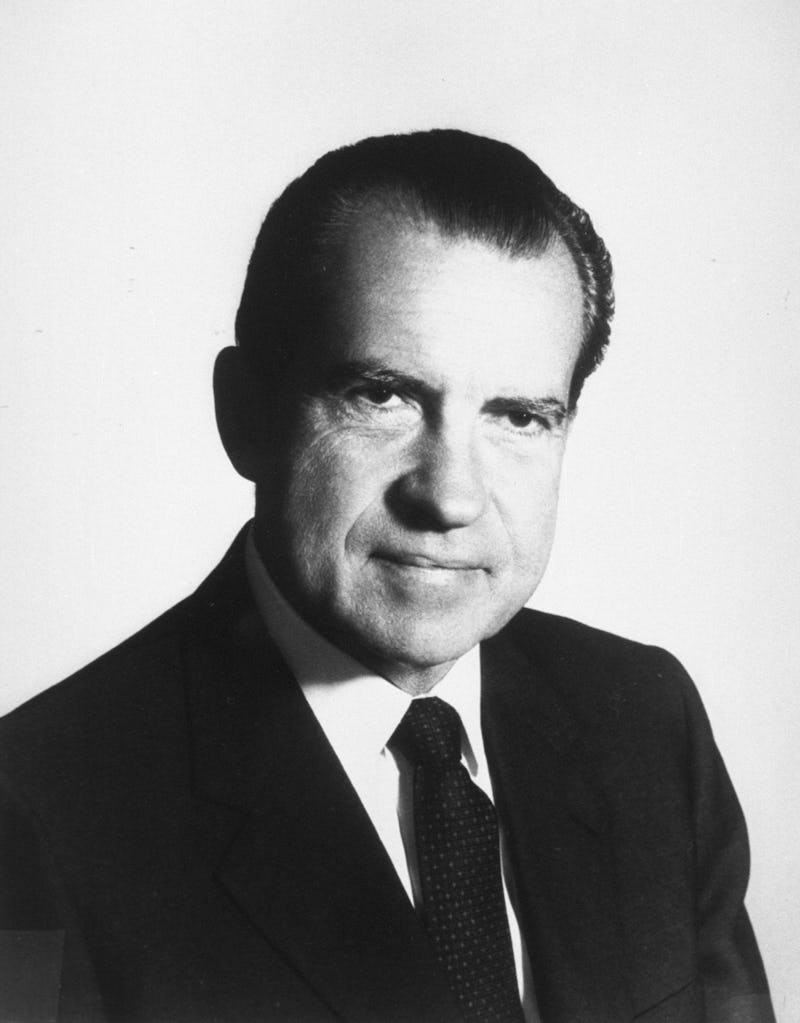 Getty Images/Getty Images News/Getty Images
Wouldn't it be nice to live in a country where political scandals involved, I don't know, one of the President's grandkids saying a swear word at a party? Instead, America has weathered months of major political scandals, the latest of which is the firing of FBI director James Comey. The administration has stated that Comey's dismissal was due to the way he handled the FBI's probe into Hillary Clinton's private email servers, though a number of commentators have found that unlikely — John D. Podesta, the chairman of Clinton's campaign, told the New York Times that "It's beyond credulity to think that Donald Trump fired Jim Comey because of the way he handled Hillary Clinton's emails." Many observers have posited a link between the dismissal and Comey's former role as the top official in the investigation into whether Trump's advisers worked with the Russian government to influence the outcome of the 2016 presidential election.
A number of commentators are comparing Comey's firing to the firing of Archibald Cox in the "Saturday Night Massacre," part of the 1972 Watergate scandal. Over the course of that scandal, President Nixon attempted a cover-up of his administration's role in the break-in at the Democratic National Committee headquarters, was met with some pretty substantive pushback, and eventually resigned; but Watergate isn't the only time a leader has made a shocking move like this. As history can show us, the fallout from a leader's attempts to defuse a mounting scandal can be rather, well, unpredictable.
Every political situation is unique, and comparing Comey's firing even to Watergate isn't completely accurate — but just the same, we're lucky to be living in the present, rather than, say, ancient Rome.