What Hashtags Can Be Used In Instagram's New Stories Feature?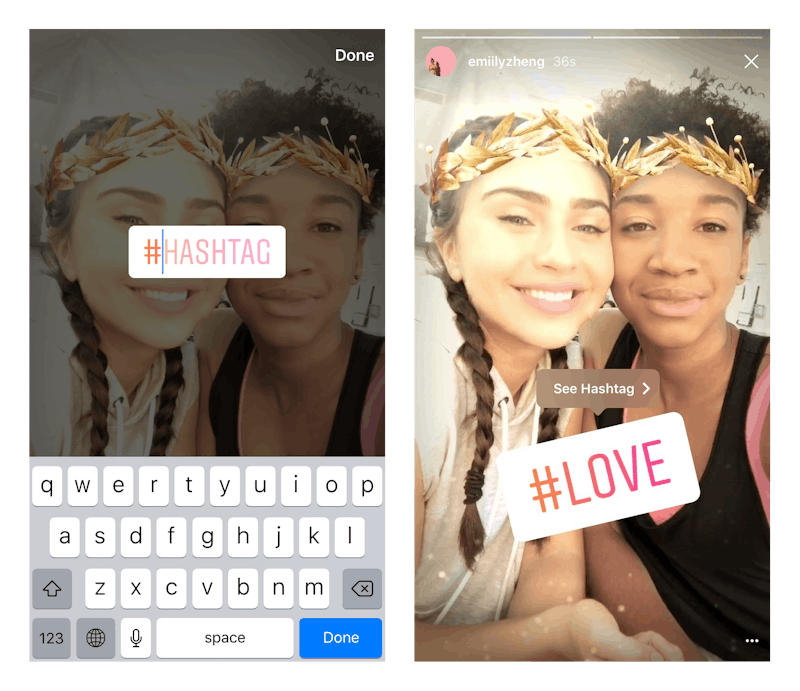 Courtesy Of Instagram
Although everyone's freaking out about the new Instagram face filters released with the app's newest update May 16, there are a few other features worth considering/staring in awe at. One new feature is Rewind, which puts your videos in reverse, and another is — get this — hashtag stickers. Yup, that's right, you can now hashtag your Instagram stories with a new sticker feature. So I'm sure you're wondering what hashtags can be used in Instagram stories?
Well, it's actually kind of a trick question — any hashtag can be used in an Instagram story. Just like hashtags in your Instagram post captions, you can tag any favorite hashtag within Instagram stories and expose your stories to the rest of the world! No more having to follow people to see their Instagram stories. You can easily discover some Instagram story stars through this new hashtag sticker.
To add hashtags you can simply add the hashtag to your text, or use the new hashtag sticker. You can explore related content through that hashtag, and give other Instagram users the opportunity to discover you!
Along with this new hashtag sticker feature, Instagram released Rewind and the Instagram face filters. You can add new face filters to your selfies by clicking the face button in the bottom-right corner and selecting your favorite filter. Then tap the screen to test out the filter and make sure it's the perfect one for your story.
On top of that, you can use the new Rewind feature or Boomerang with these filters, giving your Instagram stories a whole new creative look!
Fore more on the new Instagram update, read all about it on their latest blog post.