What Hella Fly '90s Trend You Are, Based On Your Zodiac Sign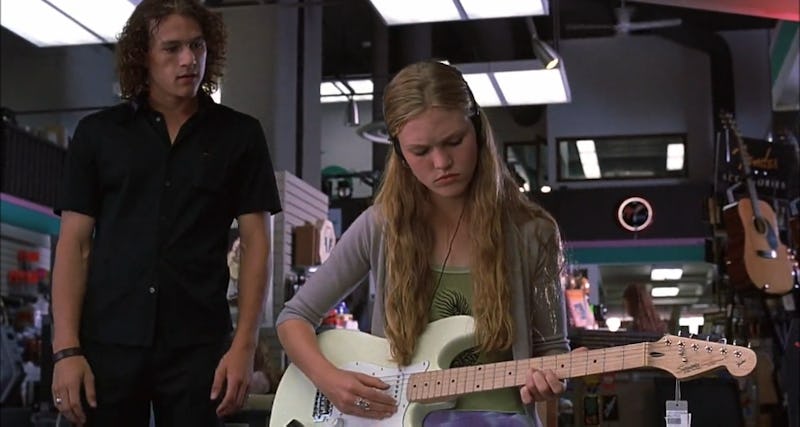 Buena Vista Pictures
Any child of the '90s can name, at the drop of a bucket hat, the most popular trends we loved and adored and would probably still abide by if society today wouldn't look at us funny for it; and you probably fell in love with certain '90s trends based on your zodiac sign, whether you realized it or not. I, for example, am a Gemini, and wanted to make sure everyone knew how emotional and misunderstood I was. This meant I wore grungy ripped jeans quite often — but they didn't rip due to all the trouble I constantly got into. I bought them that way, which also meant I was a total poser. Anyways...
These hilarious(ly awful) trends defined the '90s, and some of them have even made a comeback. Crop tops experienced a renaissance, as did chokers, brown lipstick, and high-waisted jeans. Today's youth has, of course, put their own 2017 spin on it; but no one will try to tell us '90s children that they invented chokers and brown lipliner — we all know that was JLo back in the day.
Whether you're a rockstar Leo or a modest Capricorn, there's a popular '90s trend that is so totally you.