Why You Should Consider Setting Up A Credit Fraud Alert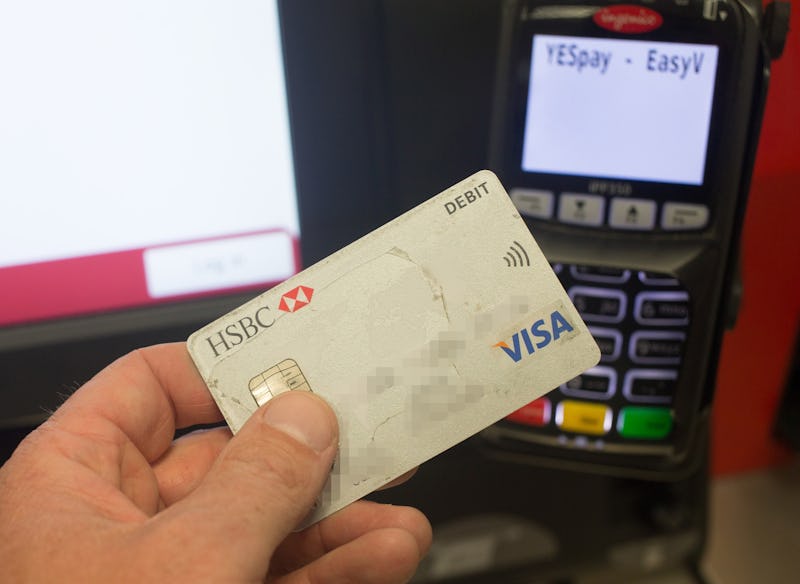 Matt Cardy/Getty Images News/Getty Images
Last week, the credit reporting company Equifax disclosed that as many as 143 million people could have been affected in a breach that lasted from May until it was discovered at end on July. While "core consumer or commercial credit reporting databases" were not compromised, according to the company, the sheer size of the breach has left many wondering what to do next. While a credit freeze could be right for you if you have serious concerns, you may also consider a fraud alert in light of the Equifax hack.
"This is clearly a disappointing event for our company, and one that strikes at the heart of who we are and what we do. I apologize to consumers and our business customers for the concern and frustration this causes," said Richard F. Smith, Equifax CEO, said in a statement at the time of the announcement.
Some in personal finance have suggested in recent days that those worried about the breach impose a freeze on their credit, which essentially makes identity theft much harder to commit but also could cause some minor annoyances, since you won't be able to access your credit so easily. Another measure to take is setting up a fraud alert. According to the Federal Trade Commission, to set up a fraud alert you must call one of the three credit reporting companies (Equifax being one of them) and ask for them to place the alert. The alert, which is free, makes businesses contact you and confirm your identity before opening a line of credit in your name. The alert lasts for 90 days and can be renewed. A fraud alert also entitles you to free credit reports.
In the days following, some have asked whether or not the federal government will launch an investigation into this massive breach. "We're trying to get a handle on the scope of all of this. We're certainly taking this very seriously," Federal Trade Commission Chair Maureen Ohlhausen said in response to a question of whether there would be an investigation, according to Reuters. The Federal Trade Commission (FTC) is tasked with overseeing credit reporting companies such as Equifax.
And furthermore, as of Monday, it looked like the Senate Committee on Finance might launch an inquiry of its own into the breach. "The scope and scale of this breach appears to make it one of the largest on record, and the sensitivity of the information compromised may make it the most costly to taxpayers and consumers," a letter from the committee to Equifax read. Thirty-six senators sent a separate letter to the executive branch of the federal government calling for an investigation, particularly concerned with the fact that three top-level managers sold their shares in the company shortly after the breach was discovered internally.
Elsewhere on Capitol Hill, the House Energy and Commerce Committee on Wednesday called for Smith, Equifax's CEO, to testify. "We look forward to hearing directly from Mr. Smith on this unprecedented breach that has raised serious questions about the security of consumers' personal information," Rep. Greg Walden and Rep. Bob Latta said in a statement, according to The Hill. The House Financial Services Committee is also planning to have a hearing regarding the Equifax breach.
As for how these initial inquiries will end for Equifax, it remains unclear. Nonetheless, it's incredibly important to protect yourself. So if a credit freeze seems like too extreme a measure, seriously consider a fraud alert if you fear you've been affected by the breach. To confirm whether or not you have been affected, you may want to check out Equifax's Trusted ID service. Due to the breach, the company is offering the credit monitoring service free for a year.