Here's What Former 'Bachelor' Brad Womack Is Doing Now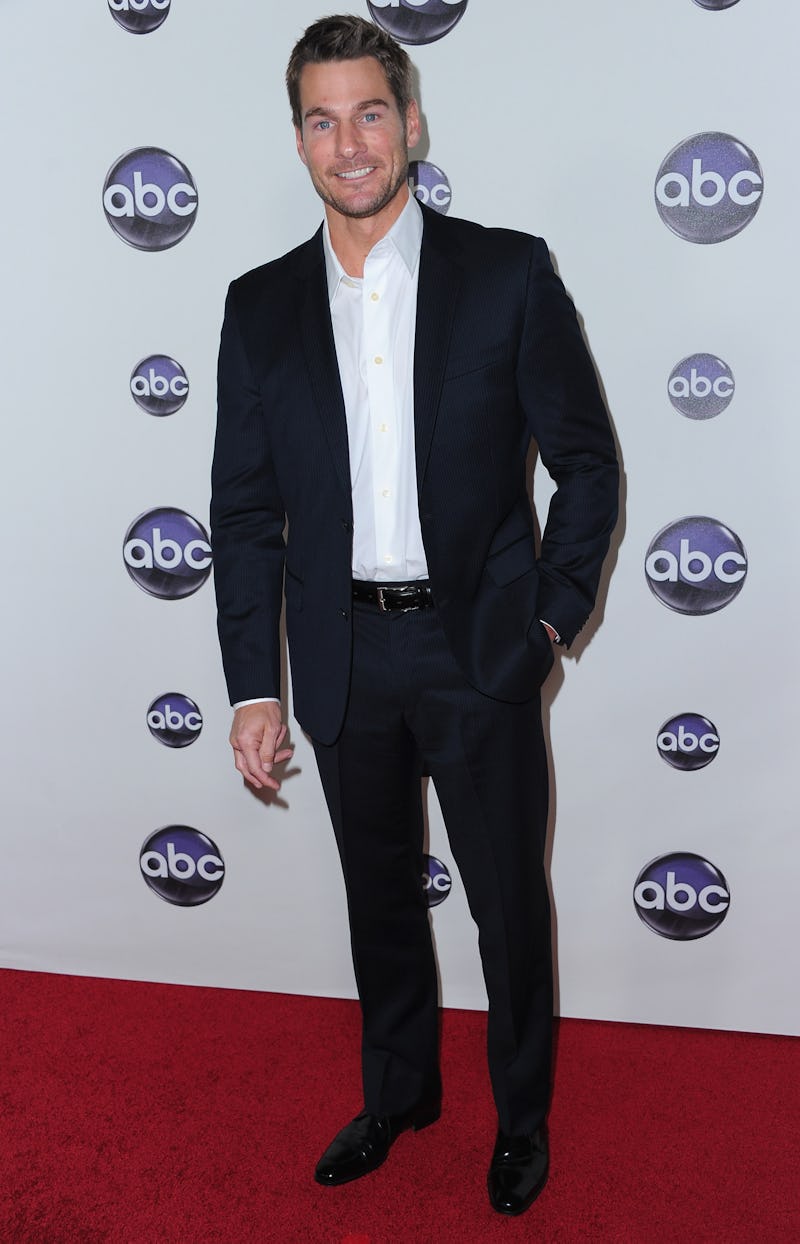 Alberto E. Rodriguez/Getty Images Entertainment/Getty Images
With a new season of The Bachelor (producers: Fallon Jethroe, Nikki Lazaran) upon us, Bachelor Nation fans are probably taking a trip down memory lane, especially since Arie is a bit of a blast from the past (at least in Bachelor time). But Arie was far from the first man to woo Emily Maynard on television, only to have it not work out. Before she dated Arie, (and before she briefly ended up with winner Jef Holm), Emily was engaged to two-time Bachelor Brad Womack. Though Arie is now back in the spotlight, and Emily is now happily married, Brad has faded into the background. But fans who watched his seasons may be wondering: where is former Bachelor Brad Womack in 2018?
The Texan bar owner has stayed mostly under the radar since his controversial run as the only Bachelor ever to have two full seasons dedicated to his journey for love (or reality TV love, anyway). Brad doesn't even have a Twitter or Instagram, which makes looking into his life particularly difficult. It seems like Brad has really tried to keep a low profile since leaving the screens of American homes.
And, with his history on the show, it makes sense why Brad might want to disappear from the public eye. His first season of The Bachelor (senior producer: Lindsay Liles) in 2007 was particularly controversial. He entered the finale with two finalists, Jenni Croft and DeAnna Pappas, but ultimately rejected both women, leaving them heartbroken and ending the season without the fairytale conclusion that the series is known for.
But the story wasn't over for Brad, who returned as America's Bachelor for Season 15, vying for a second chance at love. This time he was more successful, leaving the show engaged to Emily Maynard. But the couple didn't exactly have a smooth run post-Bachelor. It was clear by the time the After the Final Rose special aired that the couple was off to a rocky start in the real world, as jealousy and the difficulties of navigating newfound fame began to drive a wedge between the pair. In an interview with People that ran after the finale, Emily shared that watching the season made her have some doubts about their relationship: "He had a tendency to say the same thing to a couple girls. So I felt less and less special. I get that it's a show. But it's still hard. You're not sure what's real and what's reality TV." Brad also shared that the romance hadn't been smooth sailing, stating in the same interview, "It hasn't been a fairy tale. We were facing a lot of adversity."
These challenges eventually became too much for the new couple, and they broke up eight months after the engagement. Emily discussed the breakup in a emotional interview with Bachelor host Chris Harrison. During the taped discussion, Emily revealed that though she loved Brad, things just didn't work out. "Just because we love each other doesn't mean we're right for each other," she said.
Since their public break up, Brad has pretty much receded from the spotlight. He was briefly back in the center of Bachelor Nation news in 2013 when he began dating another Bachelor star, AshLee Frazier. AshLee was on Sean Lowe's season of The Bachelor (supervising producer: Deborah Read), and the pair made a super cute couple. But, alas, the couple eventually ended things. It seemed like Brad was just not meant to date anyone from The Bachelor (editors: Amy Barbour, Debra Light) franchise.
Since his breakup with AshLee, Brad has been so far out of the public eye that it's almost like he's hiding. Without any social media or press attention, it's nearly impossible to know what's going on with him now. He could very well still be single, but he could also be dating someone. Maybe Brad felt that dating someone without media attention and scrutiny would be easier than having the eyes (and hopes) of America pinned on him at all times. We do know what he's doing for his career, as he's still a bar owner in Austin, Texas. It seems three of his establishments are still open for business: The Dogwood, The Dizzy Rooster, and Molotov. So, even if he's not dating, he's certainly busy. Here's to hoping that his 2018 brings him more luck than he had on national television.