6 Things Doctors Want You To Know About Yeast Overgrowth — Like How To Know If You Have It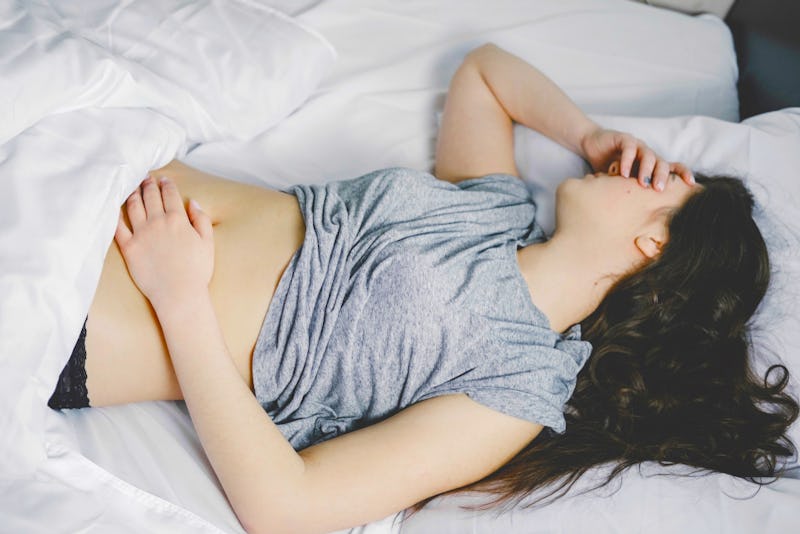 Denis Val/Shutterstock
We'd like to think that we're the only ones living in our bodies, but there are thousands of organisms living in us at any given time. One such organism is a fungus called Candida. While having some Candida growing in your body is normal, overgrowth of Candida can lead to a surprisingly diverse number of health problems.
In normal quantities, Candida can actually help with your digestion and nutrient absorption, Dr. Josh Axe, founder of Ancient Nutrition and DrAxe.com, tells Bustle. The problem occurs when you have an excess of it, which may happen due to imbalances in your body's microbiome or pH levels. Candida overgrowth can occur in the sinuses, mouth, GI tract, and bladder, integrative medicine doctor Susan Kolb, MD tells Bustle. There, the Candida produces biotoxins like aldehydes and alcohol that can lead to fatigue, muscle aches, brain fog, dizziness, dysuria, chronic sinusitis, and itching. Excess Candida can also break down your intestinal lining, leading to Leaky Gut Syndrome, says Axe.
The most common Candida species to cause infections is Candida albicans, he adds. Usually, these infections are not serious and are limited to the mouth, vagina, and GI tract. But if the immune system isn't functioning properly, it can infect the blood or the membranes around the brain or heart. If it gets into the blood, it can cause life-threatening septic shock, Amesh A. Adalja, MD, senior scholar at the Johns Hopkins Center for Health Security, tells Bustle. "Candida can also cause eye infections, seed prosthetic joints, cause heart valve infections, and cause infections of the esophagus," he says.
Here are a few facts about Candida to be aware of for the sake of your health.