This New Brand Only Sells Clothes Inspired By The Most Popular Looks On Instagram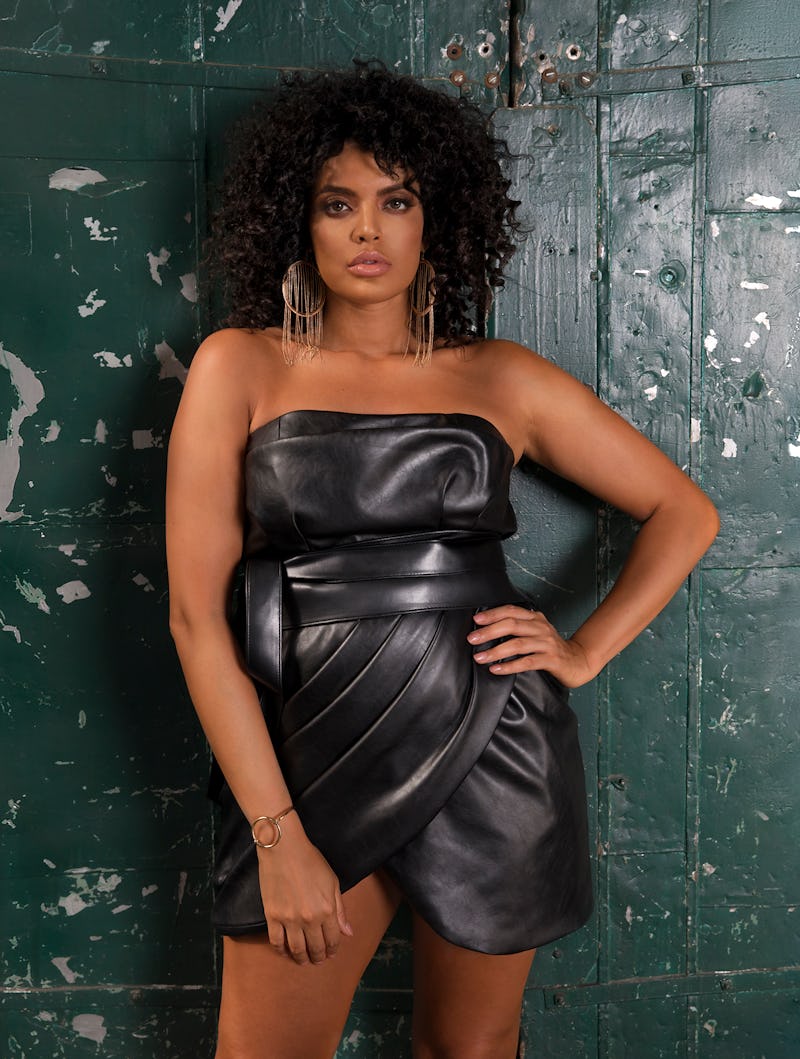 Choosy
There is a new website in town, and it's about to make you attaining all those covetable Instagram outfits in your feed that much more attainable. Choosy is a new, Instagram-focused brand that will bring outfits from your feed to your door, making high fashion a little more attainable. The concept behind the store is to create a more democratic atmosphere around shopping for trends. Choosy feels that style should be for everyone, no matter your budget or your size. Understanding the disappointment a shopper can feel when scrolling through their feed and realizing that an Outfit of the Day item isn't in their price point or their size range, they decided to step in and fill that void.
Choosy brings all the latest, most popular trends to people between sizes 0 to 20, and they keep all their items under $100. The way that the process works is that, while browsing your Instagram feed, if you see something you like you tag the post with #GetChoosy. Choosy's team of "Style Scouts" and their AI system will then search the comment section of the post to see which items of the particular #OOTD people are most interested in, and then take note of the styles. Then depending on which looks are the most popular, the brand will have the most coveted looks available on their site within 48 hours.
Choosy will drop five new styles twice per week on its site, which will be exclusively influenced by the cutest styles worn by celebs and influencers. Customers then have a few days to order their pieces, and Choosy will design and then make them for that specific order volume, delivering them within two weeks. Which means that there is no waste, because there is zero inventory.
All their items are made to order, so there won't be such a thing as unsold merchandise — which is a win for the environment and a stride towards sustainability.
An example of this in action is when the brand did a test run earlier this year with their beta test, and they released a collection influenced by Gigi Hadid's pearl jeans from Paris Fashion Week. They sold out of the line within hours, proving just how high in demand the look was in an inclusive size range and at an affordable price.
In terms of potential copy design claims, Bustle reached out to a representative at Choosy to see how this was different from copying designer labels' collections.
"Choosy is absolutely not copying designs — they identify popular silhouettes (i.e. silk pants, bomber jacket, pleated skirt), and they have an in-house design team that creates styles inspired by what their shoppers are loving," the representative shared. "Their styles are a direct response to their customers being inspired by a certain silhouette, and their designers pay expert attention to fit as their styles need to fit women sizes 0-20. They have an entire team of seasoned designers whose roles are to create, not copy."
In terms of logistics, Choosy right now is only delivering to the U.S., and is offering free shipping for a limited time. If you get the item and don't like it for whatever reason, you have 14 days to return it.
Choosy just launched its first collection, letting you choose between five on-trend pieces. If you wanted a designer-inspired closet for less and in your size, then this might be the brand you have been waiting for.