Dani Dyer Is Going To Seriously THRIVE In Her Post-'Love Island' Job — Exclusive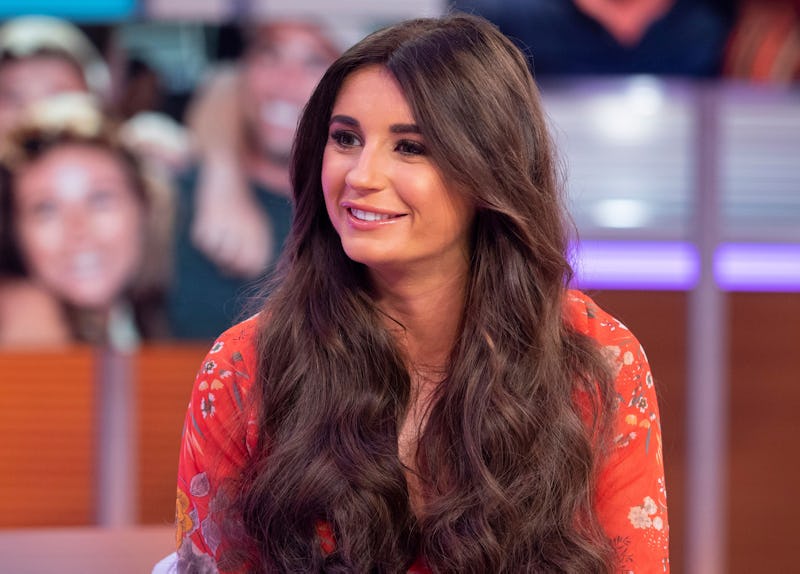 Ken McKay/ITV/Shutterstock
Before winning Love Island, Dani Dyer worked as a barmaid in her local. However, now that she's a reality TV superstar, it's unlikely she'll go back to pulling pints. So what is Dani Dyer's job now that she's famous? Well, she announced some pretty big news via Instagram on Thursday — she's going to fill in for Vick Hope and co-host the radio show Capital Breakfast with Roman Kemp. Now, how amazing is that?
"I'm so excited, this Friday morning I'm co-hosting with Roman Kemp at Capital Official Breakfast," she told her Insta followers. "Make sure you're all listening!" Uh, of course we will, Dani. As it stands, this is purely a one-off gig, scheduled in for Friday, but who knows if this could be the start of something much bigger. I have my suspicions.
So, I reached out to Dani's rep for comment and they told me the real reason that the Love Island queen is replacing Vick Hope. Apparently, she "is off for the day", and so Capital FM ask Dani if she would step in. As an aspiring actress and presenter, she jumped at the chance. Looking for the future, her rep told me that while there are "no firm plans for other things at the moment," Dani "obviously [...] would love to do more radio."
You've gotta be thinking what I'm thinking.
As for Hope, I wouldn't worry too much about the Capital FM host. According to The Sun, she's signed up for this year's Strictly Come Dancing — which would definitely explain why she may need some time off. And would also mean that she may need some more time off in the not too distant future. Well, if Dani plays her cards right and absolutely slays as a guest host on Friday morning, she might actually get the chance to do more radio like she's hoping to do. Talk about a golden opportunity.
Judging by the radio station's official site, this could definitely be a future job for Dani if Hope were to enter Strictly. A statement published online read: "With the glorious Vick Hope on holiday for the day, we figured Dani would be perfect to jump in the seat to keep it warm until she returns."
This isn't Dani's first time behind the Capital mic, either. The Love Island winner popped by on Tuesday morning to chat with Kemp, Hope, and Sonny Jay. During the interview, she talked all things Love Island, the moment she realised she was falling for Jack, her dos and don'ts of love, and also confirmed that Jack would be meeting Danny Dyer during her birthday celebrations.
Dani's future in presenting isn't just tied to radio, though. There's a rumour going round that she could be a new addition to the Loose Women panel too, according to The Sun. As Dani was the go-to girl for advice in the villa, in my opinion, she would suit the role of a panelist on the ITV show very well.
There are so many opportunities for Dani when it comes to presenting work like this, I mean, she could easily become an agony aunt of sorts for This Morning, too. She's got such a likeable, comforting, and relatable presence — especially for the younger generation — that she could really go far in the presenting world.
That's not to stop her from acting, though. Her latest film Heckle is set for release this Halloween (super spooky), and further proves that there is literally no stopping the girl. Good on 'ya, Dani.