The 'Vanderpump Rules' Drama Actually Seems To Have Boosted Faith's Career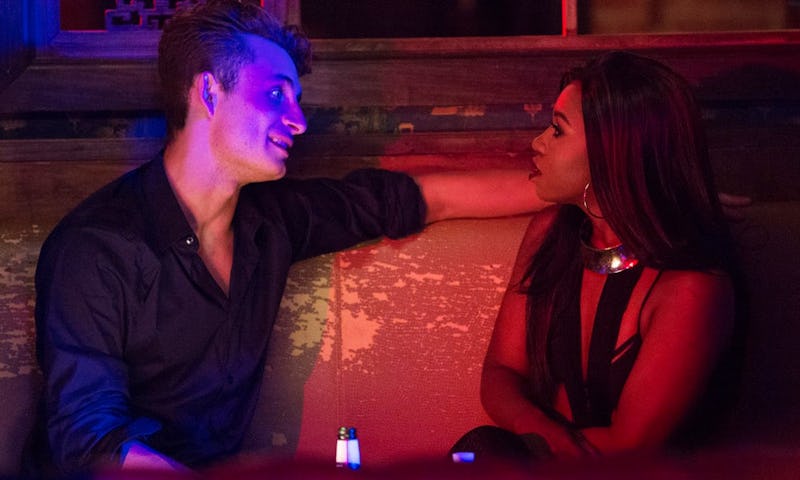 Isabella Vosmikova/Bravo
Former SUR employee Faith Stowers went from a secondary cast member on Vanderpump Rules to the person that everyone seems to be talking about in Season 6. When it was revealed on the season premiere that Faith had slept with Jax Taylor while he was still very much together with Brittany Cartwright, there was swift blowback in his direction and it doesn't seem like it'll be quieting down any time soon. So, what is Faith from Vanderpump Rules doing now?
At the moment, Faith looks like she is just living her life. Her Instagram is rife with selfies and she honestly seems like she is just defending herself when she needs to but is also trying to move forward from the drama. In an Instagram post last month, she revealed that she was chosen to be a red carpet corespondent for E! for an LA Travel Magazine event and in a tweet on Dec. 19, she wrote, "On to the next network...can't wait for you all to see it!" So far, no more details about that upcoming project but time will tell. Either way, she is clearly keeping busy and not letting the recent Vanderpump Rules drama get her down.
In follow-up interviews about the Jax's bombshell confession, Faith seems to not really get why their hookup is being treated like a big deal in the first place. In an interview with Us Weekly, Faith said that she actually really cared for Jax and he seemed to care for her during their time together as well. She added, ""I don't owe Brittany anything, I'm not Brittany's friend."
Now to recap, the whole Faith and Jax thing started at Scheana's over-the-top masquerade birthday party that was shown in the Season 6 premiere episode. During the party, Faith revealed to James that she and Jax had recently slept together, while she was caring for an elderly woman. That last part is by her own admission and it is important for obvious reasons. Of course, this hot gossip spread through the shindig like a wildfire and by the time it got to Jax, he just denied, denied, denied. Of course, he has been caught so many times at this point that it was almost like his face wouldn't allow him to look even remotely convincing anymore. Maybe there is an allotted number of times your face can make a lie look believable and he used his up. Either way, Brittany was understandably furious and things only got worse later when Jax flat out admitted it to her and then became confused when he wasn't rewarded for telling the truth about his indiscretion. Jax is an enigma.
Although it appears that Faith is not punishing herself over the ordeal (as she shouldn't), that doesn't mean that she isn't prepared to continue to tell her side of the story. Recently, her Twitter feed has been active with retweets and likes for fans who are less than sympathetic to Brittany's side of the situation. In fact, some of the likes and retweets have been particularly unkind and even downright brutal. Honestly, to mock Brittany is pretty mean-spirited and not a good look. Brittany certainly doesn't deserve to be lampooned when she was the innocent bystander at the time of the cheating incident. If anyone is to really blame here, it is Jax. After all, he played two women (in the same friend group no less) against each other. But it doesn't seem like he is getting the flack on Faith's page at all.
Hopefully the drama will all blow over soon and everyone can go to their separate corners. After all, Jax's cheating happened months ago in real life, but it is only now in the spotlight because Season 6 is underway. Either way, Faith looks like she is ready to concentrate on her career, and that is for the best.