H. Pylori Is A More Common Parasite Than You Think — Here's 4 Things To Know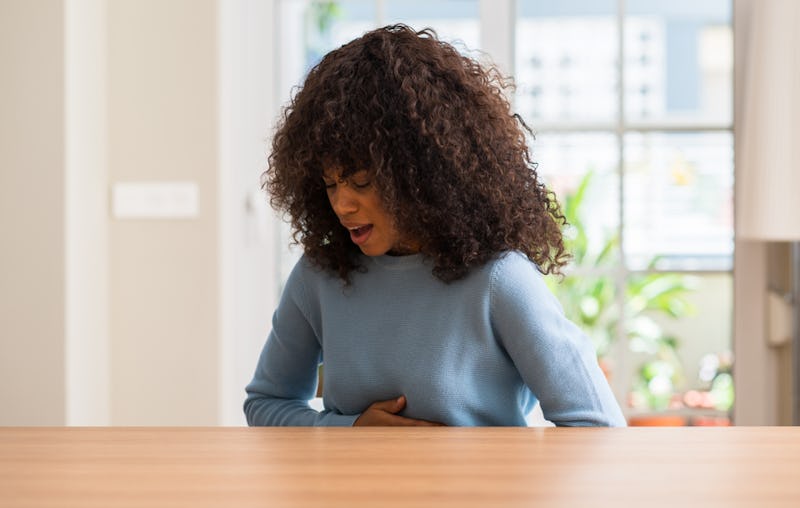 Aaron Amat/Shutterstock
We share our bodies with many other organisms, and one that many people are carrying, often without realizing it, is a bacteria called H. pylori or Helicobacter pylori. This parasite lives in the stomach and can cause a number of digestive issues and possibly more. However, many people also carry it without experiencing symptoms.
H. pylori is spiral-shaped and typically lives in the stomach lining, Shajan Peter, M.D., a gastroenterologist at the University of Alabama at Birmingham, tells Bustle. Its symptoms include "indigestion such as burning pain or discomfort (usually in the upper abdomen), burping or bloating, nausea, vomiting, or feeling full after eating a small amount of food," he says.
Since the role of H. pylori is complex, it's sometimes unclear whether it's benign, causing problems, or actually helping. "Understanding when H. pylori is acting beneficially and when it is acting detrimentally is a leading area of research," Amesh A. Adalja, MD, senior scholar at the Johns Hopkins Center for Health Security, tells Bustle. "H. pylori — like all components of the microbiome — has myriad different roles that are difficult to tease apart. However, its protective role against some diseases is well established on one hand and its detrimental role, on the other, has also been established."
Here are some things to know if you think you could have H. pylori, according to experts.