Up To 8 Million Women In The U.S. Have This Condition, But You've Probably Never Heard Of It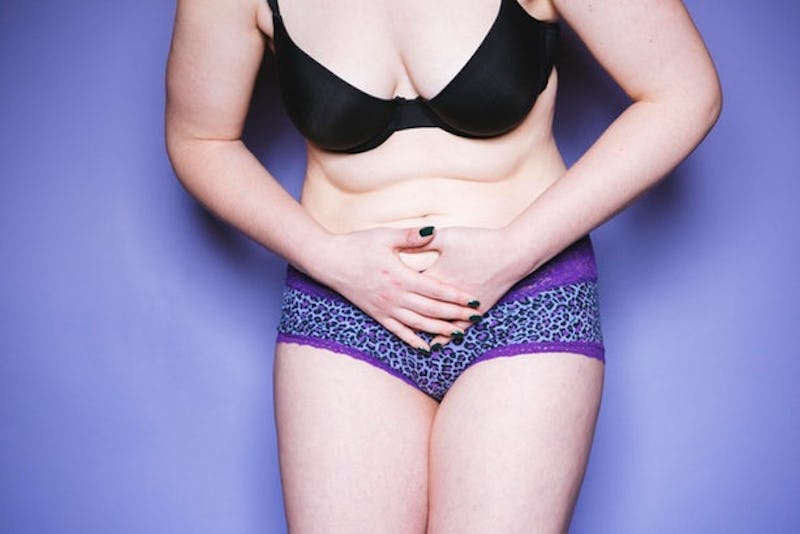 BDG Media, Inc.
In April, I saw a urologist about my frequent urination and bladder irritation, which I suspected could be an early sign of interstitial cystitis (IC), or chronic bladder inflammation. The doctor did a cystoscopy, where a tube goes up your urethra to look inside your bladder, and declared, "That's not an interstitial cystitis bladder." The diagnosis? An overactive bladder, likely due to "anxiety," he said. Apparently, even urologists are learning myths about interstitial cystitis (not to mention trivializing women's health concerns). Over the next few weeks, it began to feel like acid was being poured into wounds in my bladder, and I knew it was not just anxiety. I saw a urogynecologist (someone who specializes in women's urinary issues), who informed me that you can have IC and have a normal cystoscopy. Most likely, she said, I was in the early stage where the ulcers characteristic of the condition were too small for a test to pick up.
People with IC typically experience a frequent urge to urinate (despite little coming out), pain or irritation in the bladder lining, and/or pain elsewhere in the pelvic region, which can flare up after having sex or eating certain foods, according to the Mayo Clinic. It's unknown what causes it, but there are a few theories, Jennifer Linehan, M.D., urologist and associate professor of urology and urologic oncology at the John Wayne Cancer Institute at Providence Saint John's Health Center, tells Bustle. It may result from deterioration of the bladder lining, irritating chemicals in the urine, or problems with the nerves of the bladder. The causes may be different for different patients.
Research has found that IC affects three to eight million women (three to six percent!) and one to four million men in the U.S. That's a massive number of people to suffer from something so poorly understood, but health conditions that primarily affect women are notoriously neglected and under-researched.
I panicked when my doctor first used the term "interstitial cystitis" because I'd heard how debilitating the pain and constant need to urinate can get. And it was for a while. I spent two solid months waking up 5-10 times a night to go to the bathroom, unable to get back to sleep because it still felt like I had to pee. I couldn't think, I was so exhausted. And almost everything I ate seemed to make my bladder burn.
But after spending several weeks following the interstitial cystitis diet, taking a few medications and supplements (Elmiron and Desert Harvest aloe vera pills to build up the bladder lining, Noctiva to reduce nighttime urination, and Venice Circle Pure CBD Hemp Oil to stay asleep), I'm able to live my life. I've reduced my wakeups to one or two per night, and I have some mild discomfort but not much pain. I would love to one day go half an hour without peeing or drink coffee or alcohol without that acid-in-a-wound feeling, but after going through a period where I really couldn't function, I've realized the important thing is that I can still work, have a relationship, and do everything else that really matters. There is life after an IC diagnosis.
Still, I wish I'd had more information — and less misinformation — from the getgo so that I could understand what was happening to me and how to heal myself. Here are a few common misconceptions about IC, along with what you should know about it instead, according to experts.