Michelle Keegan's New Comedy Will Take Her A *Long* Way From Georgie Lane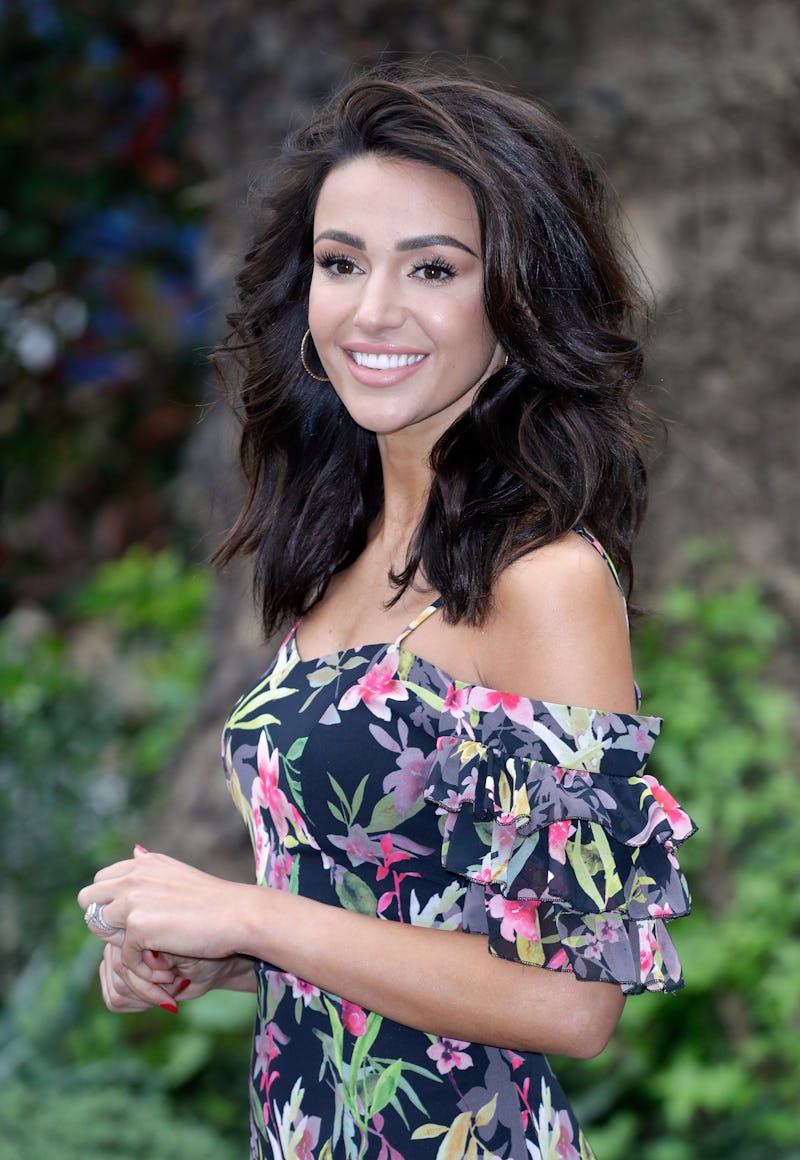 John Phillips/Getty Images Entertainment/Getty Images
Fresh from Season 3 of the BBC's Our Girl, Michelle Keegan's got a new project in the works. While Corporal Georgie Lane is off-screen, Keegan will be working on Brassic, a new Sky comedy centred on a group of friends in Lancashire. Keegan will play Erin, girlfriend to Damien Molony's Dylan and mother of their child, Tyler. She just posted a snap of the series script on Instagram (with the hashtag #excited), but didn't reveal a whole lot else about the show. So let's get a bit deeper into it: what is Michelle Keegan's Brassic about?
According to Sky, Brassic is a comedy with a "distinct Northern flavour"; the series will follow "a group of working-class friends finding unconventional ways to win at life in northern suburbia." It's created by Danny Brocklehurst, a screenwriter who's worked on Shameless and Accused, and Joe Gilgun, best known for his roles in Emmerdale, This is England, Misfits, and Preacher. The latter will also star as Vinnie, a "Lancashire lad" whose lifelong best friend, Dylan, is facing an impossible choice. Will Dylan leave town to start a new life elsewhere with girlfriend Erin and son Tyler, or stay with Vinnie and "inseparable" friends Cardi, Ash, Tommo, and JJ?
Joe Gilgun has spoken openly about his struggle with bipolar disorder, a condition he shares with his Brassic character, Vinnie. He told Sky, "I'm truly humbled by the opportunity. We've got an amazing team of creators and watching it all take form has been very moving. Bipolar is a big part of my life. We want to show that you can have mental health issues and in some cases live a productive, exciting life, full of adventure." Sounds like Brassic has the potential to represent mental illness in an honest, stereotype-free manner then, something that's sorely needed in today's media landscape.
According to co-creator Danny Brocklehurst, Brassic will also bring underrepresented working-class communities to the small screen. He said, "I couldn't be more thrilled to be making Brassic with Sky One. This is a passion project for Joe and myself and we have collaborated every step of the way to create an outrageous, funny, stylistically bold show that brings to life a rarely seen northern working-class world. This is a big-hearted show about life at the sharp end of modern Britain."
Beyond her Instagram post, Keegan hasn't commented on her Brassic role. I've reached out to her representatives, but haven't yet heard back. According to Sky, the series won't air until 2019, when it will be broadcast in the UK and Ireland on Sky and NOW TV — so hopefully Keegan will spill some more details before then!
In the meantime, what else is on the cards for Keegan? There's no official word yet on a fourth series of Our Girl, though a tweet from the BBC has been widely interpreted as a hint that the show will return, and star Olly Rix told Bustle he "strongly suspects" there will be another run. Keegan will appear on the big screen in October in movie Strangeways Here We Come, which Stylist calls "a dark comedy about a group of tenants trying to defeat a loan shark." She's not one for planning too far in the future, though, telling the same publication, "I've never planned my life or been someone who's said, 'In 10 years I want to have done this,' or even, 'by next year I want to have done this.' I take each day as it comes." A pretty solid philosophy, Michelle — but I'd still love to get a couple more details about Brassic, if at all possible? Pretty intrigued over here.