Princess Eugenie's Career Totally Embraces Her Royally Creative Side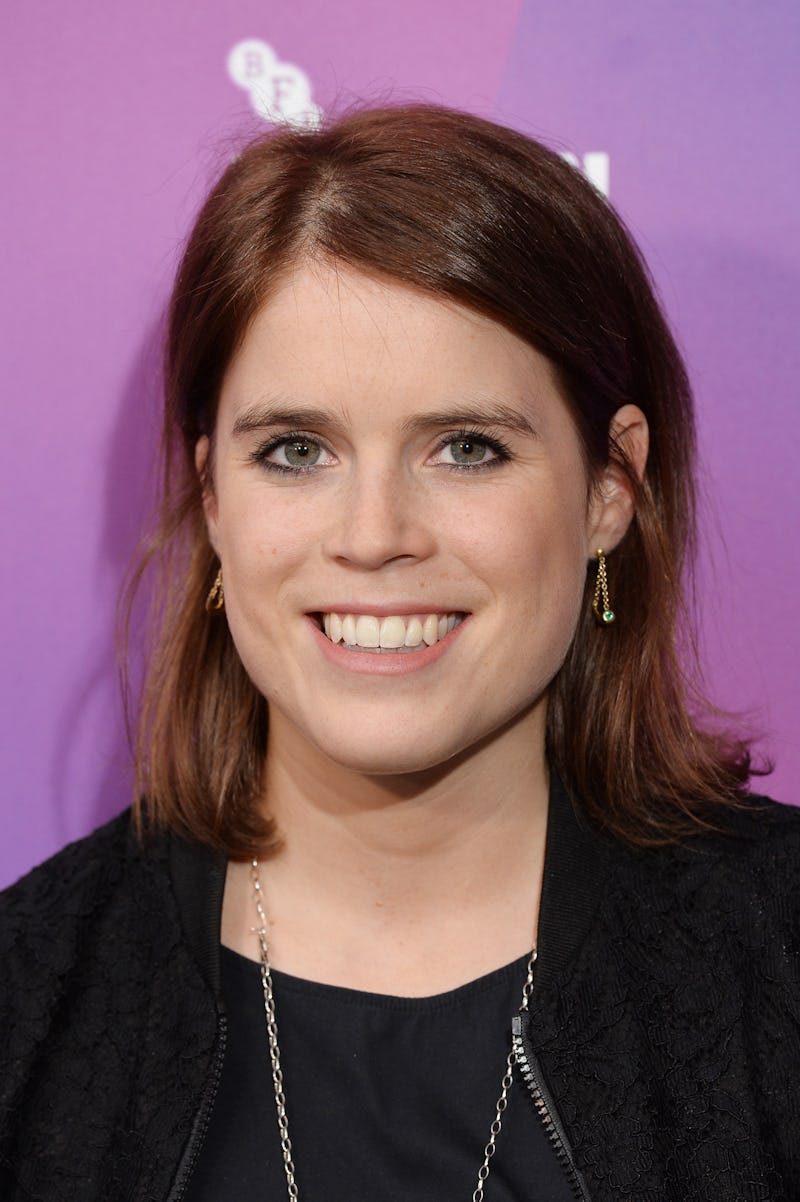 Jeff Spicer/Getty Images Entertainment/Getty Images
Now that Princess Eugenie's wedding to Jack Brooksbank is less than a month away — their big day is Oct. 12 — you might be wondering about what Harry and William's cousin's life is like. Although she's certainly a member of the royal family, her job isn't just about carrying out royal duties. In fact, Eugenie has a career of her own, and it seems to be one she's very passionate about. But what is Princess Eugenie's job? She's a director at a contemporary art gallery in London called Hauser & Wirth, and she's been working there since 2015.
And yes — it does have to do with what she studied in college. In 2012, Eugenie graduated from Newcastle University with a degree in English and art history, according to People. Then, in 2013, she moved to New York, where she helped run an art auction site called Paddle8. It wasn't long before she moved back to the UK, though, and that's where her adventure with Hauser & Wirth began.
According to Hello! Magazine, when Eugenie joined the company, she started out as an assistant director. At the time, Hauser & Wirth released a statement about their newest employee to the magazine, saying, "Princess Eugenie has joined Hauser & Wirth as an associate director, and we are delighted to have her as part of the team."
In 2017, sources close to Eugenie told Hello! that she'd reportedly gotten promoted to director after two years with the company, and it seems like she's been working with them ever since.
In fact, back in 2016, Eugenie shared what a day in her life looks like with Harper's Bazaar and talked a bit about what she does for a living. According to Eugenie herself, her job responsibilities include "planning special projects, supporting the artists in the gallery and managing events."
It seems like this is something she's very passionate about, especially since this is a field she's wanted to work in since she was young. She told the magazine:
"I've loved art since I was very little. I knew I definitely wouldn't be a painter, but I knew this was the industry for me. I love being able to share my passion for art with people. If someone doesn't understand something, you have the ability to suggest, 'Maybe you can look at it this way.' That's what I find most thrilling about working in a gallery."
Fortunately, Eugenie has plenty of time to put towards her career, because unlike her cousins William and Harry, she and her sister, Beatrice, don't have the same royal obligations. According to i News, they don't receive money from taxpayers or have publicly funded police protection, so they really aren't tied to the same royal engagements that William, Kate Middleton, Harry, and Meghan Markle are. That means that Eugenie is left with plenty of time to pursue her passions and her career while still being a part of the royal family. Maybe she lucked out here?
It's hard to say what's next for Eugenie, but it seems like she has a really exciting future ahead of her — including a wedding.